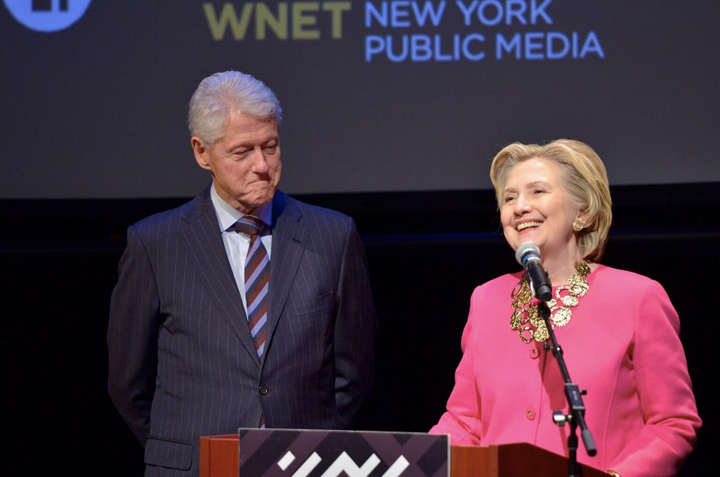 President Bill Clinton and former Secretary of State Hillary Clinton were in Harlem, New York on Thursday to honor the legendary Dr. Maya Angelou days before the release of a new documentary on the late poet's life and legacy.
The Clintons have been friends of Angelou's for decades and are featured in the documentary. They were recognized at the event on Thursday by Colin Johnson, Angelou's grandson, who praised the Clintons for their support and love for her over the years.
"[Maya Angelou] was a gift to all of us who knew her," President Clinton said as he accepted the honor. "Her friendship more precious than any medal or jewel and she was a true friend to Hillary in sunshine and storm. In ways large and small, public and intensely private. I treasure every encounter either one of us ever had. We are all in her debt."
Bill Clinton spoke about the impact Angelou's historic book "I Know Why The Caged Bird Sings" and said the book "riveted" him because much of it was set in Stamps, Arkansas which is where Angelou spent much of her childhood and just 24 miles from where he was born. Both he and Hillary revisited unforgettable memories like these in the documentary and praised Angelou for the incredible legacy she left behind.
"Maya Angelou lived enough lives for five people so she spent the second half of her life writing books about the first half," Bill Clinton joked onstage at the event. "I thank you for this documentary and for giving us a chance to be a part of it."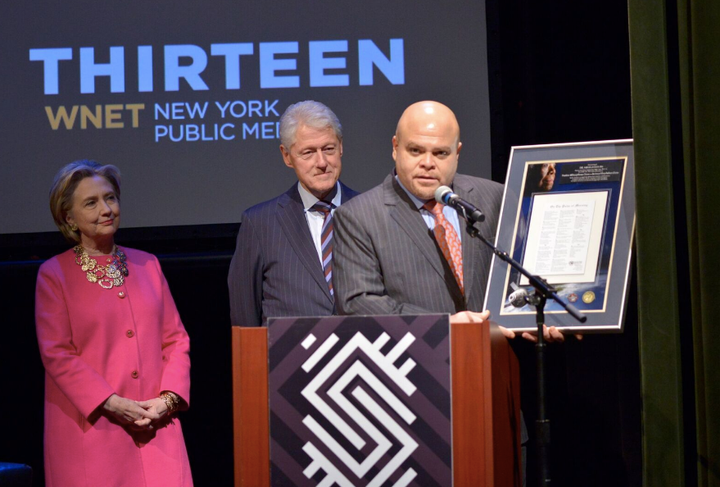 He then ceded the microphone to secretary Clinton, who discussed how Angelou has empowered her over the years and some of the unforgettable moments they shared together.
"I was so personally grateful for her advice and support to me for a number of years and experiences," Hillary said onstage as she stood beside Bill. "She and I had a wonderful time at Wake Forest in 2008. We did more laughing than talking, which I think conveyed to the students something about the resilience and enthusiasm for life that she wanted them to understand."
"Lift up your hearts. Each new hour holds new chances. For new beginnings.Do not be wedded forever. To fear, yoked eternally to brutishness," she recited before pausing for a moment and moving to another line. "'The horizon leans forward, offering you space to place new steps of change.'"
"And then it ends: 'Here on the pulse of this new day, you may have the grace to look up and out and into your sister's eyes, into your brother's face, your country and say simply, very simply, with hope, good morning," Clinton added. "Thank you Dr. Angelou."
Calling all HuffPost superfans!
Sign up for membership to become a founding member and help shape HuffPost's next chapter
BEFORE YOU GO
PHOTO GALLERY
The Remarkable Women Of Black History