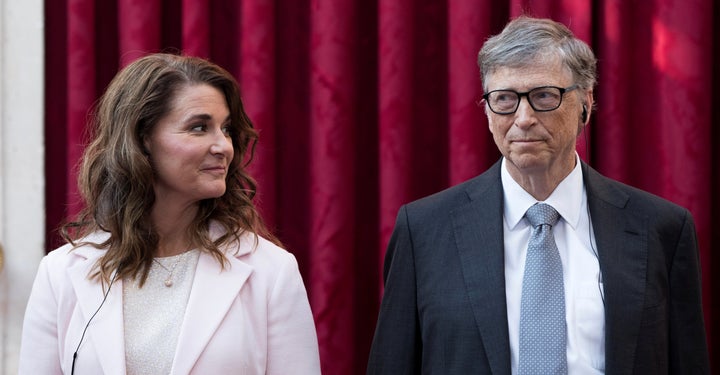 Everything changes when women have money.
The money, from the Bill & Melinda Gates Foundation, will be spent over four years "to help women exercise their economic power," Melinda Gates wrote. She noted that research shows economic power is the "most promising entry points for gender equality."
"Simply put when money flows into the hands of women who have the authority to use it, everything changes," she wrote.
Gates broke down how women's economic empowerment is key to gender equality, saying families benefit when women control household finances.
"Research shows ... that women are much more likely than men to buy things that set their families on a pathway out of poverty, like nutritious food, health care, and education," Gates wrote.
Additionally, Gates noted, when women have economic power, communities begin to rethink the roles women play in society.
"Women acting on their own can do what all the philanthropic organizations in the world can never accomplish: change the unwritten rule that women are lesser than men," she wrote. "Our role, as we see it, is to make targeted investments that give women the opportunity to write new rules."
According to the op-ed, the donation will fund a three-pronged approach to economically empowering women: First, the Bill & Melinda Gates Foundation will support and organize female farmers so they can sell their products at competitive prices; Second, the foundation will work in eight countries, including India, Pakistan and Tanzania, to promote women using digital bank accounts; And lastly, the foundation will facilitate self-help groups allowing women and girls share information about "everything from launching a small business to raising healthy children."
Head over to Quartz to read Gates' full op-ed.