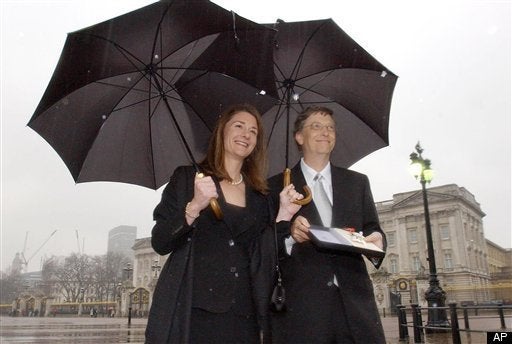 Although the U.S. sends billions of dollars to other countries in foreign aid each year, Bill and Melinda Gates understand it's hard to wrap our minds around what that means for a single person on the other side of the world.
"Our hope is that if more people see this impact they will be moved to share these compelling stories and support America's continued leadership in global health," Melinda Gates wrote in a blog post on Monday. "I know that for Bill and for me, these stories have had a profound impact on the way we look at the opportunities in the years ahead. At our foundation, we have come to believe that sharing stories of success is one of the most important things we can do to motivate and inspire others. Through our work, especially our visits to the field, we have been deeply touched by personal stories of lives changed for the better."
To launch the project, Bill and Melinda Gates spoke live via webcast. The Why We Are Impatient Optimists presentation highlighted some of the remarkable success stories from U.S. global investments and outlined those that are yet to come.
Popular in the Community