Poor cardboard. Like packing peanuts or bubble wrap, most often the discarded material lives a life in the shadows, housing prized objects and artworks without an iota of recognition. No longer, cardboard, no longer!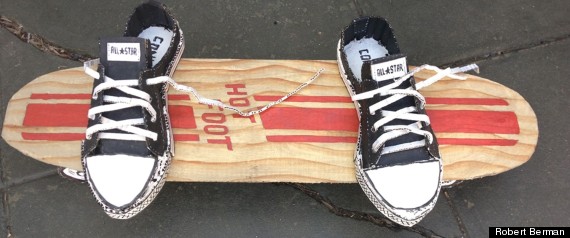 Bill Barminski and Christopher Louie's exhibition "This Side Up" frees the dependable material from its mundane boxing duties, turning cardboard into something like clay. Barminski sculpts Chuck Taylors, fried chicken and cassette tapes with realistic detail and cartoonish intensity; popping colors punctuate this alternate reality where in your youth you were a street-savvy superhero... and cardboard is as precious as gold.
Barminski and Louie, known together as 'Walter Robot,' have previously collaborated on films and music videos including Gnarls Barkley, Kid Cudi and Death Cab for Cutie. The duo also raised a few eyebrows with a controversial film depicting a masked man destroying artworks by Banksy, Shepard Fairey and Pablo Picasso. While the actual artworks were not damaged in the digitally-made piece, the film raised questions about living in a world where, in Barminski's words, "being televised is in some ways more real than real."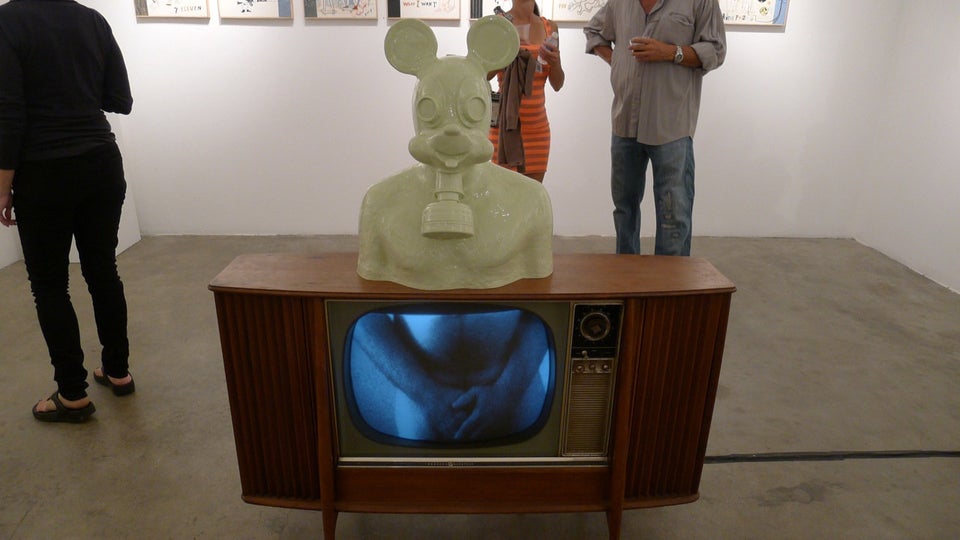 This Side Up
Popular in the Community