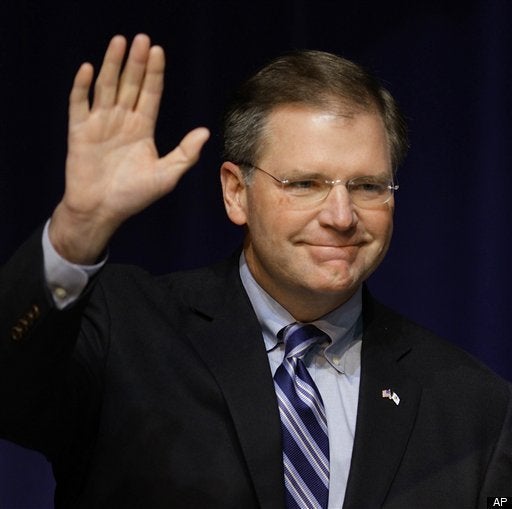 Since he won the Republican primary, Bill Brady has gone from being a relatively unknown downstate senator to the frontrunner in the race for Illinois governor.
Maintaining at times a double-digit lead over Governor Pat Quinn, Brady has campaigned on deficit-reduction and jobs, though his plans for repairing the massive state budget problems have been unclear at times.
Though still relatively unknown in Chicago and its surrounding suburbs, Brady has made waves for his very conservative views. Brady introduced a constitutional amendment to ban gay marriages and civil unions, spoken out against increasing the minimum wage, sponsored a bill that would allow discrimination on the basis of sexual orientation and gender identity, voted against the Family Medical Leave Act and has previously said that he would work to ban all abortions, even for victims of rape and incest.
Soon after winning the primary, Brady stopped publicizing his aforementioned views--and has focused on the economy throughout much of his campaign. On Tuesday, however, the abortion issue came up--and Brady backed off the anti-abortion rhetoric.
"Yes, I am pro-life," the state senator from Bloomington told a luncheon of about 40 people at Temple Israel on West Governor Street. "But really, if you look at the makeup of the letter of the law, there's very little that the governor can do."

"I think a parent should be notified anytime their minor child receives a medical procedure. We can implement that. But other than that, there's not much a governor can do," Brady said.
Despite the parental notification plan, Miller writes that Tuesday's address was a wise move for Brady:
Brady has been hammered by the Democratic Governors Association and others for his pro-life views, so this was a good way to make himself appear to be less scary.
...
What Brady showed with his answers yesterday is that he wants to be the leader of the entire state, not just his base. That's a good thing.
Pro-life groups were not as thrilled.
"I think he's probably, to some degree, minimizing the impact the governor can have," William Beckman, executive director of the Illinois Right to Life Committee told SJ-R. "Unfortunately, in the state of Illinois, it seems the so-called political advisers seem to be of the mindset that you have to put these kinds of issues under the rug."
In a poll released Wednesday by Public Policy Polling, Brady leads Governor Pat Quinn by nine points--and Quinn's approval rating is a dismal 23 percent.
Calling all HuffPost superfans!
Sign up for membership to become a founding member and help shape HuffPost's next chapter