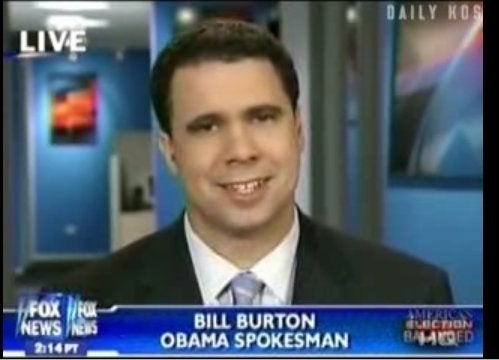 Bill Burton, Barack Obama's national press secretary during the presidential campaign, will serve as a deputy press secretary in the Obama White House, multiple Democratic sources tell the Huffington Post.
An amiable presence on the trail and an effective conduit for Obama's message on television, Burton will hold a post under incoming White House press secretary Robert Gibbs, sources say. His hiring reflects the president-elect's continued trust in the communications team that helped propel him to the presidency. In addition to Burton, both Gibbs and incoming deputy communications director Dan Pfeiffer played key roles in the campaign. David Axelrod, Obama's chief communications and messaging guru, will be a senior strategist for the incoming president.
Most of Burton's experience prior to joining the Obama team came from Congress. He served as communications director at the DCCC in the 2006 election cycle and was press secretary to Sen. Tom Harkin from 2001 through 2003. Prior to then he worked for former Rep. Bill Luther.
UPDATE: An astute reader points out that the Washington Post buried news of Burton's post in a story back in December. Though, even after that report, sources in the world of press relations said they weren't sure where Burton was heading.