"Yeah, so Jimmy doesn't understand," Cassidy, also a physician, said on "Fox and Friends," after Kimmel excoriated him on "Jimmy Kimmel Live!" for the second night in a row. "And not because he's a talk-show host, [but] because we've never spoken. He's only heard from those on the left who are doing their best to preserve Obamacare. He's not heard from me."
In a monologue on Tuesday that went viral, Kimmel went into a detailed explanation of Cassidy's bill, which Senate Republicans aim to rush through a vote, possibly next week. He did not mince words, saying Cassidy "lied to my face," with a promise that people with preexisting conditions would not be denied coverage or face higher premiums.
Cassidy appeared on Kimmel's show in May after the comedian's infant son underwent surgery for a preexisting heart condition, assuring Kimmel that any Senate health care legislation would pass what he deemed "the Jimmy Kimmel test."
But Cassidy's bill likely doesn't pass that test, according to most experts.
Instead, by granting states broad authority on health care, the bill could lead to insurers charging higher rates to people, based on their medical status. States would be able to bypass key provisions of the Affordable Care Act, including the requirement that protects people with preexisting conditions.
Before You Go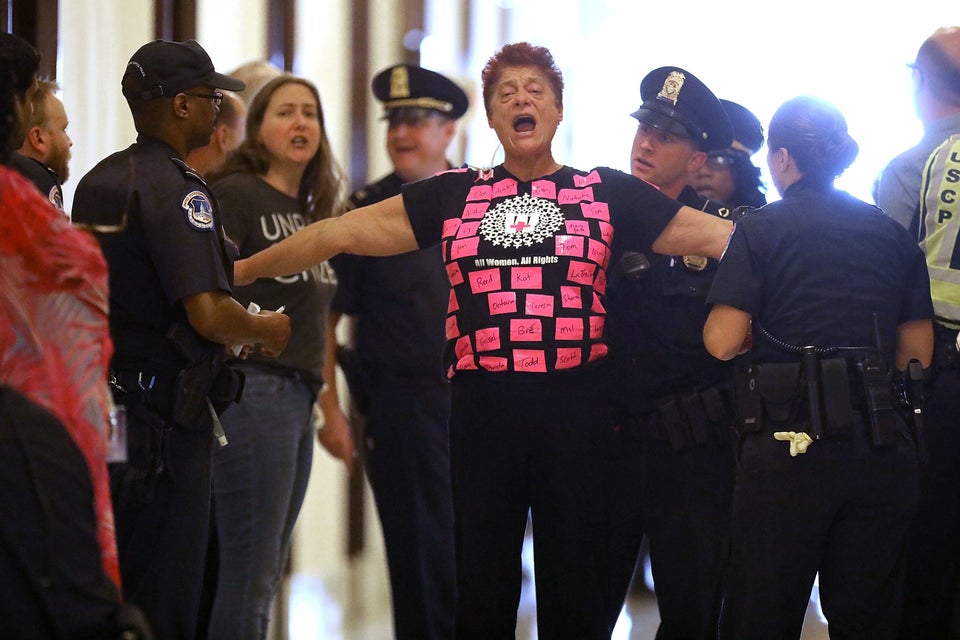 Health Care Protests At U.S. Capitol
Popular in the Community