South Carolina state Rep. Bill Chumley (R) told CNN he thinks the nine victims of a shooting in a historic black church in Charleston, South Carolina, "waited their turn to be shot."
Chumley was defending the use of the Confederate flag at the South Carolina capitol grounds when he made the remarks, blaming "misuse and miseducation of the flag" for the debate over its use. Chumley argued access to guns, not the Confederate flag, is what South Carolina lawmakers should be focusing on in the aftermath of the massacre.
"These people sat in there and waited their turn to be shot," Chumley said. "That's sad. Somebody in there with a means of self-defense could've stopped this."
Chumley argued the victims "waited" because the shooter "reloaded his gun in the process."
"Why didn't somebody just do something?" Chumley added. "You've got one skinny person shooting a gun. We need to do what we can."
Six women and three men died in the shooting, which took place June 17. Witnesses said 26-year-old Tywanza Sanders, the youngest shooting victim, died trying to protect his 87-year-old great aunt, Susie Jackson.
Watch a video of Chumley's remarks above.
UPDATE -- 3:50 p.m.: Mediaite reports Chumley released a statement apologizing for his remarks on Wednesday.
"My view, which I was clumsily trying to express, was that it is painfully regrettable that someone was not able to intervene in this demented killer's life to stop him," Chumley said. "The responsibility for the despicable murders in Charleston rests solely on the murderer. If any of my remarks suggested differently, I am deeply sorry."
Before You Go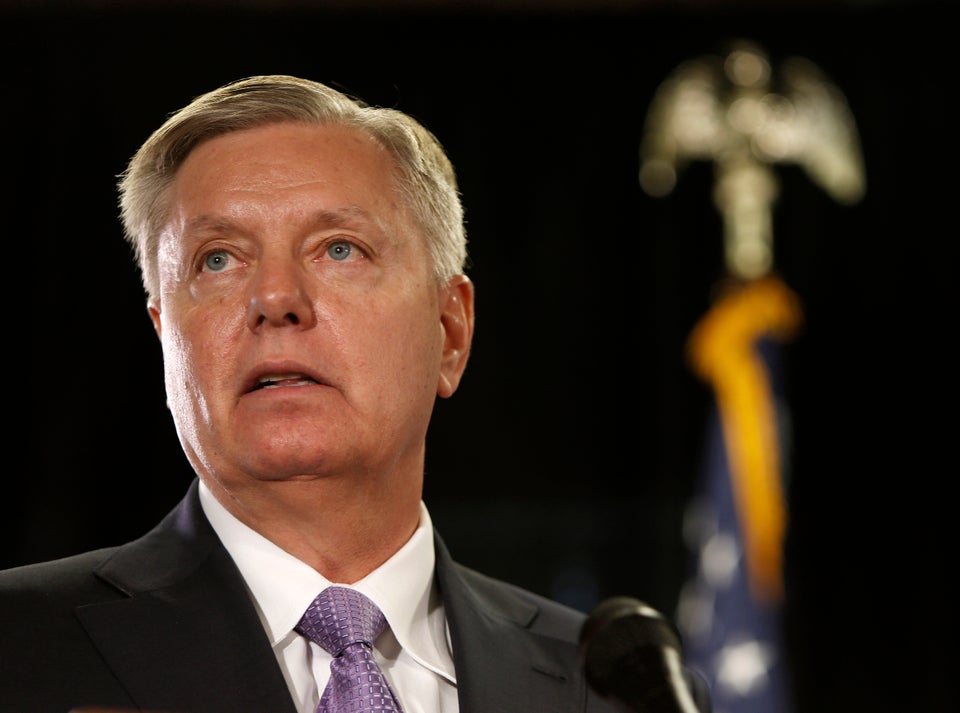 Politicians On Charleston Shooting
Popular in the Community