Former President Bill Clinton declined to weigh in on the campaign for mayor of New York City -- and the sexting scandal engulfing mayoral candidate Anthony Weiner -- telling CNN on Tuesday, "We are a hundred miles from that race."
"Everyone understands that we are not going to be involved, as long as our personal friends and people who we feel obligations [to] are involved," said Clinton, speaking from Rwanda, where he was doing work through his foundation.
"Neither Hillary or I was ever involved in the political campaign, and they understood that from the beginning," he said of Weiner's bid. "There are too many people running for mayor who have been my supporters, who supported her for senator, her for president."
"The feelings I have are all personal and since they are, I shouldn't talk about them," he added.
Clinton's comments, the first he's made on the New York City campaign, were extremely judicious. But they also serve to distance the Clintons from Weiner and his wife, Huma Abedin, who remains an aide to Hillary Clinton.
Nevertheless, the two worlds overlap, with Abedin maintaining close contact with Hillary Clinton as her husband's campaign persistently moves forward.
For his part, Weiner said recently that he has "enormous respect" for the Clintons and called them "tremendous friends."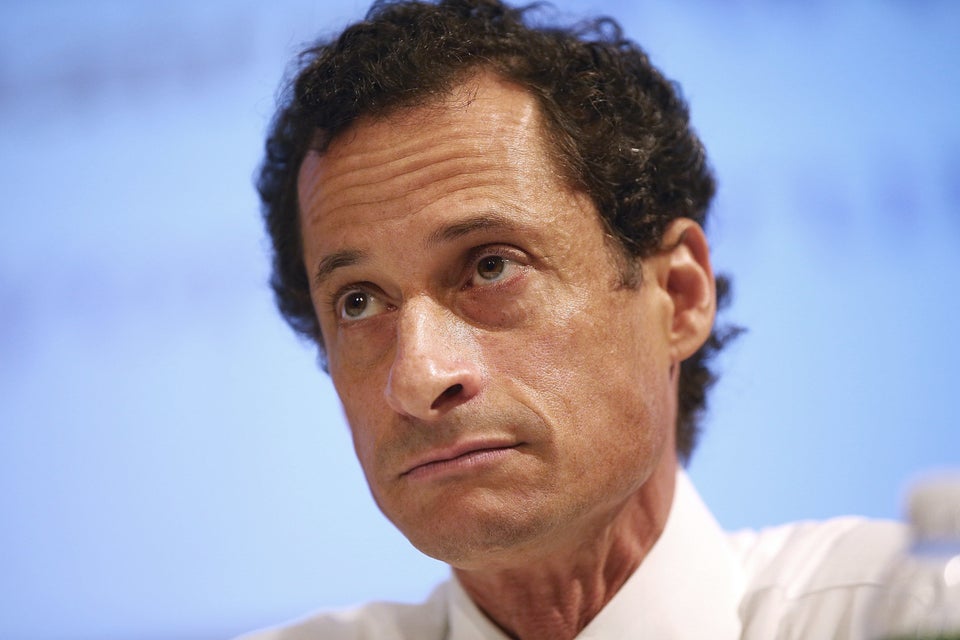 Anthony Weiner's Uncomfortable Faces
Popular in the Community