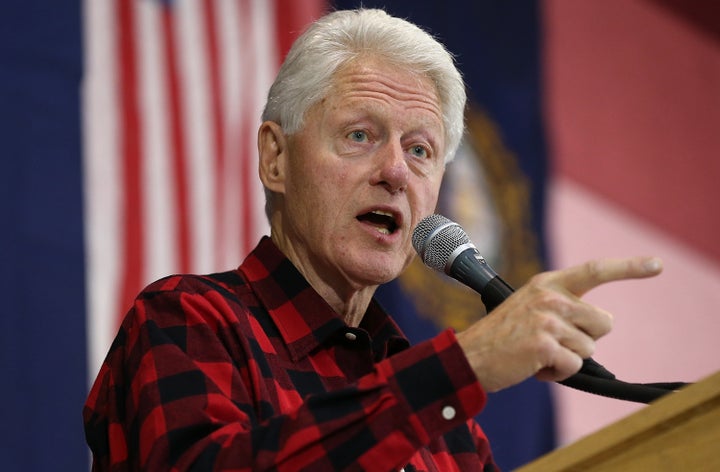 MILFORD, N.H. -- Former President Bill Clinton took the gloves off and laid into Sen. Bernie Sanders (I-Vt.) Sunday, launching some of his most pointed attacks on his wife's Democratic presidential rival thus far.
"Hillary's opponent has a different view," Clinton said, declining to mention Sanders by name. "It's a hermetically sealed box. It's very effective. The system is rigged against you by the big banks, and both parties are in the thrall of the big banks. Anybody who takes money from Goldman Sachs couldn't possibly be president."
Clinton was particularly animated when referencing a CNN report about how Sanders has been a prolific fundraiser for the Democratic Party -- meaning he has hobnobbed with the millionaires and billionaires, including some in the financial sector, he regularly rails against.
Clinton said he "fell out of [his] chair" after reading the story, joking that Sanders "may have to tweak that answer a little bit, or we may have to get a write-in candidate."
But no one on her campaign had engaged in such an extensive takedown until Sunday. Bill Clinton himself was significantly more restrained while campaigning last week in Iowa, according to Politico.
Clinton on Sunday also accused Sanders' supporters of being sexist and attacking his wife's backers online.
"[Those] who have gone online to defend Hillary and explain why they're supporting her have been subject to vicious trolling and attacks," Clinton said, calling the comments "profane" and "sexist."
"Look, we don't want that crap," he said. "Anybody who is supporting me that is doing the sexist things is -- we don't want them. I don't want them. That is not what this campaign is about."
The Clintons and their daughter, Chelsea, are traversing New Hampshire in the final days before Tuesday's primary. Although Sanders currently leads in the polls, the state has traditionally been good to the Clintons, delivering a win for Hillary in 2008 and a second-place finish for Bill in 1992 -- an outcome that reenergized his campaign.
"I was headed for single digits. And through the strength of my personal friends and the incredible effort we made, and because I had a message that was based on you -- not the Republicans, not the press not the pundits but you -- I picked up like, I don't know, 12 or 14 points in three days. The rest is history," Clinton said. "Now, this is 1992 on steroids."
CORRECTION: This article incorrectly stated that Bill Clinton won the 1992 New Hampshire primary. He came in second.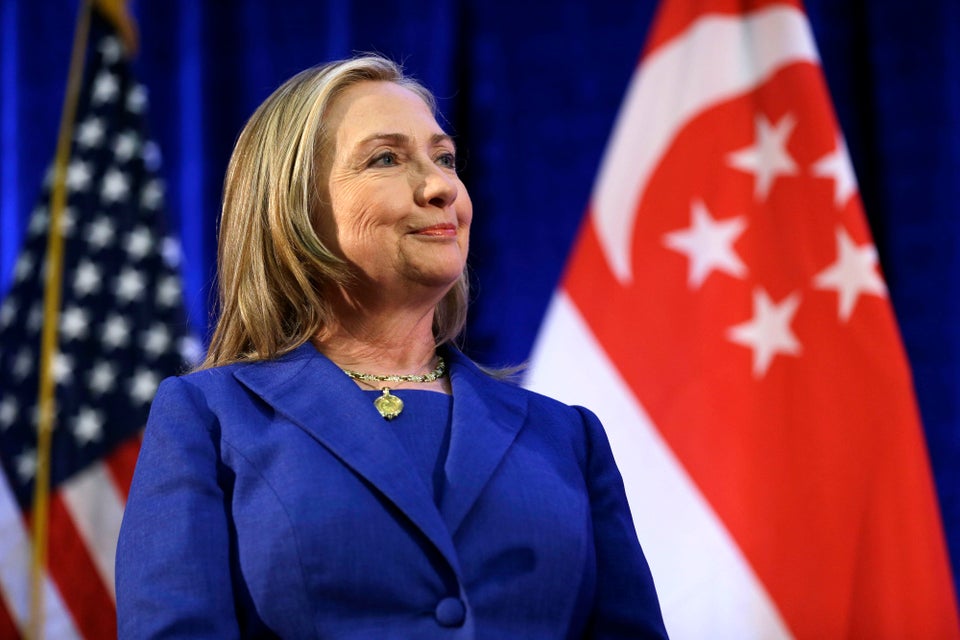 Hillary Clinton
Popular in the Community