Former President Bill Clinton joked on Friday that those who supported Sen. Bernie Sanders (I-Vt.) thought the country could be fixed by shooting people on Wall Street.
"One of the few things I really haven't enjoyed about this primary, I think it's fine that these young students have been so enthusiastic for her opponent and... sounds so good: 'Just shoot every third person on Wall Street and everything will be fine,'" Clinton said at an event in New York. "There are 50,000 fewer people there today, the Dodd-Frank Act is working."
Clinton told an MSNBC reporter after the event that the comment was "a joke, a total joke." When the journalist asked him whether or not the comment was too dismissive towards Sanders supporters, the former president said the remark was "meant to point out that's the unilateral explanation for everything that's wrong with America." He added that "we all need to lighten up, have a sense of humor."
Sanders, who has repeatedly argued that his the former Secretary of State is too beholden to Wall Street interests criticized the 42nd president on Twitter Friday evening, arguing that he was dismissing the concerns of the young people who supported the Vermont senator.
It's not the first time the former president has argued Sanders has an unrealistic worldview. In February, he accused Sanders of living in a "hermetically sealed box" and criticized him for arguing "the system is rigged against you by the big banks, and both parties are in the thrall of the big banks. Anybody who takes money from Goldman Sachs couldn't possibly be president."
Clinton leads in polls ahead of New York's Democratic primary on Tuesday and is expected to win the state where she was senator from 2001-2009.
Support HuffPost
The Stakes Have Never Been Higher
Before You Go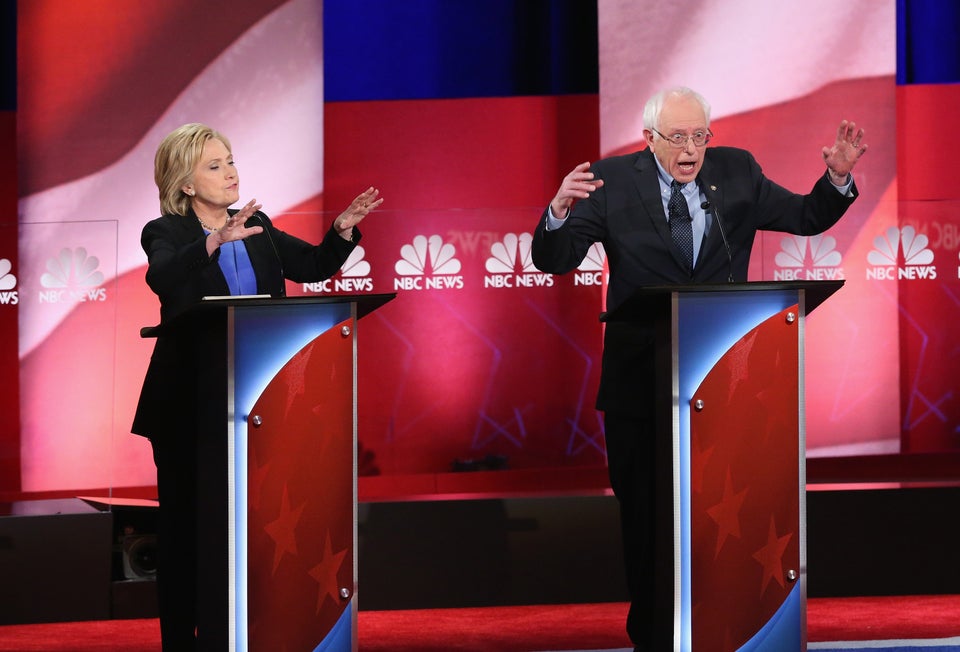 Bernie Sanders And Hillary Clinton Face Off
Popular in the Community