Former President Bill Clinton took a New York theater by surprise when he turned up to introduce "Bridegroom" at the Tribeca Film Festival.
The former president said he'd been moved by the new documentary, which chronicles the relationship of Shane Bitney Crone and his boyfriend Tom Bridegroom as well as the tragic aftermath that followed Bridegroom's sudden death.
"This is really -- on one level -- a wonderful, sad, heartbreaking yet exhilarating and life affirming story, and on another level it's a story about our nation's struggle to make one more step in forming a more perfect union, for which marriage is both the symbol and substance," Clinton told the crowd. "I hope you enjoy it as much as I did."
Also in attendance was "Star Trek" star George Takei, an outspoken lesbian, gay, bisexual and transgender (LGBT) rights advocate credited with helping "It Could Happen To You," a YouTube video produced by Crone following Bridegroom's death which consequently served as a prototype for much of the feature-length documentary, go viral in the blogosphere.
After the screening, director Linda Bloodworth-Thomason revealed that Bridegroom's family, who shut Crone out following the death of their son, had not responded to media coverage of the new film.
The world premiere of "Bridegroom" on April 23 had extra special significance for Crone, as it took place one day after what would have been Bridegroom's 30th birthday.
"I miss him every day, but I thank God for the time we had together," Crone wrote in a blog for HuffPost Gay Voices. "At the premiere I will wear the promise ring Tom gave me, as well as the ring that I bought him after he passed. We used to hide our love, but now I proudly show the world just how much we cherished each other."
On April 20, Clinton was honored with the inaugural "Advocate for Change" award at the 2013 GLAAD Media Awards in Los Angeles, in recognition of his support of the LGBT community.
Before You Go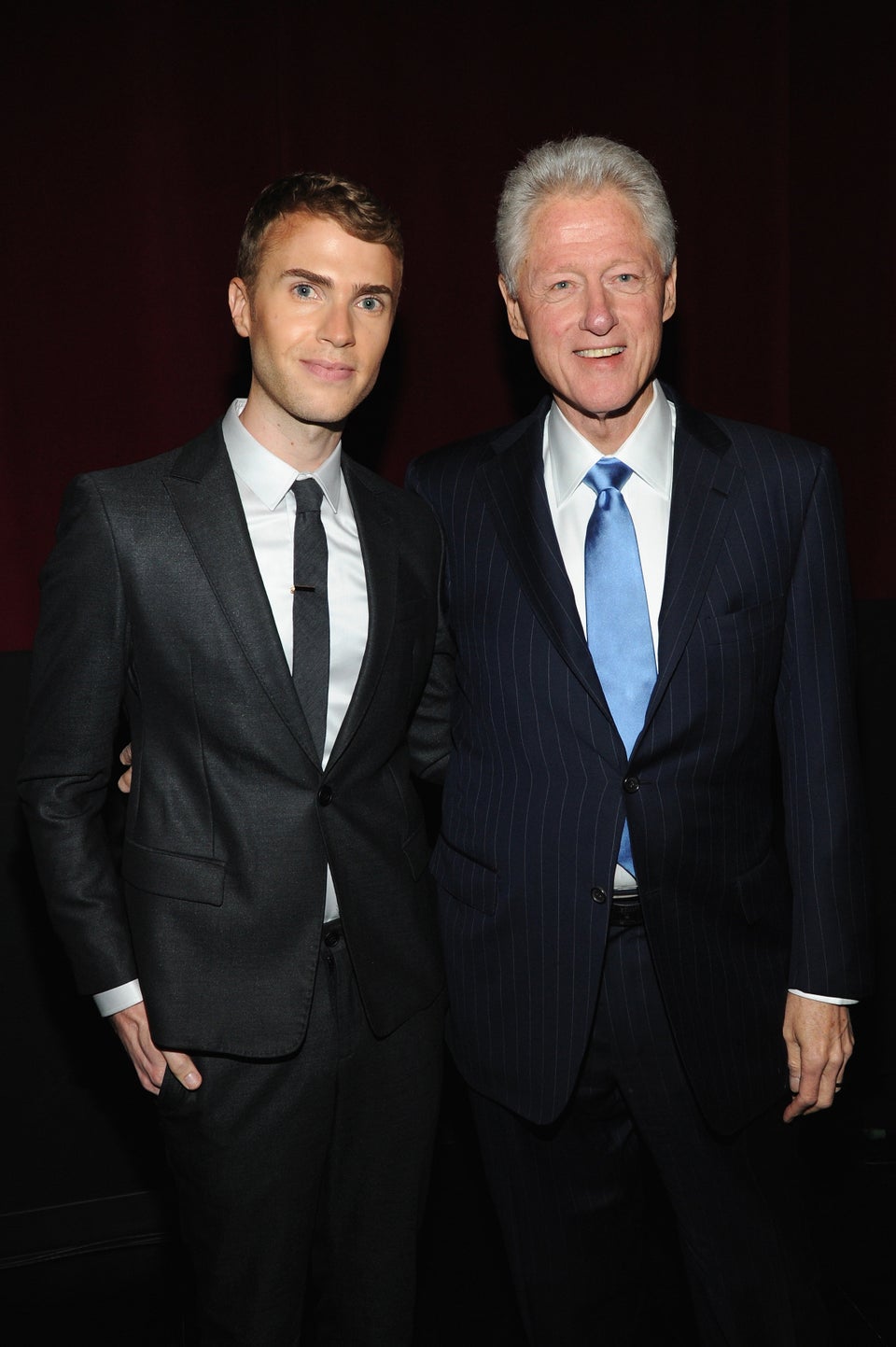 "Bridegroom" Premiere At Tribeca Film Festival
Popular in the Community