Dr. Dean Ornish, a physician consultant to Bill Clinton and an advisor to Hillary Rodham Clinton for more than 20 years, reflected on the former president's impetus for changing his diet in a HuffPost Live interview on Thursday.
In 1993, Mrs. Clinton asked him to train the chefs at The White House, Camp David, and Air Force One to cook more healthfully for them
"Your genes are not your fate... if you change your lifestyle, you change your genes."
The doctor preached the futility of genes "not to blame, but to empower, because if it's all in your genes, there's nothing you can do about it, and [Bill Clinton]'s one of the most powerful people on the planet."
Clinton adopted a "plant-based" diet "about five or six years ago" and since then, he's been "doing great," according to the doctor, who is also The Huffington Post Medical Editor.
"If it's meaningful, it's sustainable," Ornish said. "I asked him, 'Why do you want to live longer?' and he said, 'I want to live long enough to walk my daughter down the aisle and to see my grandkids born and grow up.'"
Ornish added that he respects the former president's privacy immensely, and was only disclosing this information since Clinton had discussed the material at length in an August AARP interview.
Watch Dr. Ornish's full HuffPost Live interview below:
Support HuffPost
The Stakes Have Never Been Higher
Related
Before You Go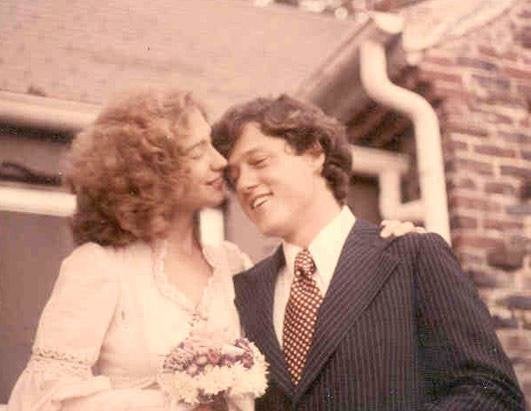 Hillary And Bill Through The Years
Popular in the Community