In an appearance on CBS' "Face The Nation," Clinton reasoned that no president would have "magically" delivered a "fully healed" economy in four years.
"I think that the Obama approach is better," Clinton said. "It's more likely to produce broad-based prosperity than Romney's [approach]."
"That's why we've got to keep working at it," Clinton added.
Clinton's words paralleled Obama's rhetoric on Saturday. At a Milwaukee campaign event, the Associated Press reports that the Democratic incumbent said change takes more than one term in the White House, more than just a president and more than one single party.
This was not the first instance of Clinton voicing this type of message. At a Sept. 12 Orlando, Florida campaign rally, he invoked his own name in explaining that the economy Obama inherited was an uphill battle.
"It is my opinion that no president, not Barack Obama, not Bill Clinton, not anybody who served before us... nobody who had this job could have repaired that much damage to this economy in just four years," Clinton told onlookers at a local hotel.
Before You Go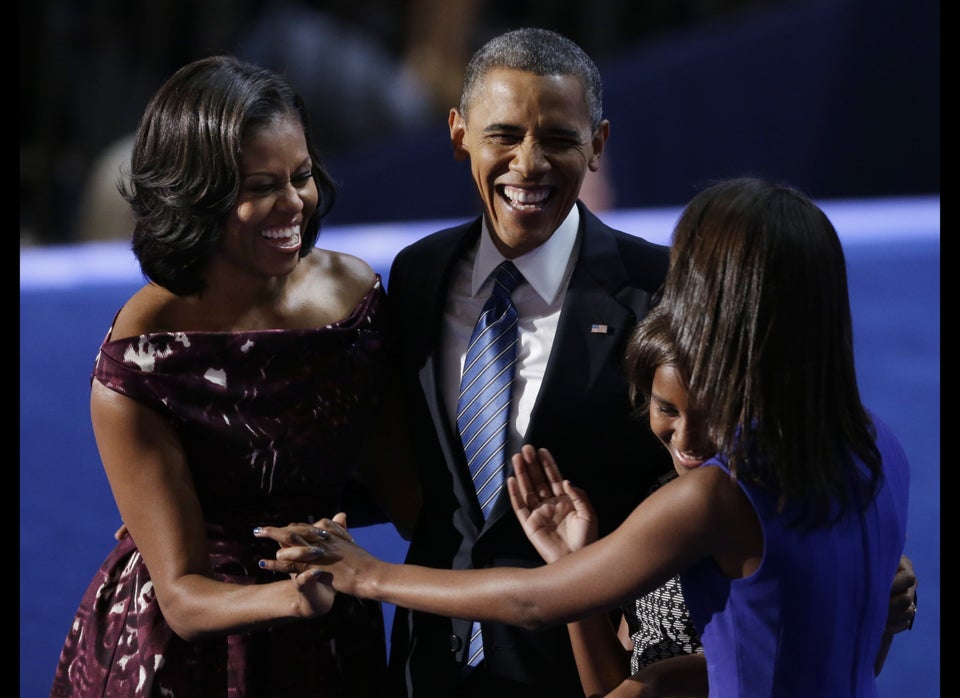 Obama Rocks Democratic Convention
Popular in the Community