Former President Bill Clinton weighed in on an increasingly likely government shutdown in an interview with ABC's 'This Week'. Clinton criticized Republican demands, as well as their obsession with Obamacare.
"I've never seen a time-- can you remember a time in your lifetime when a major political party was just sitting around, begging for America to fail?"
The House voted early Sunday to make major cuts and delays to the Affordable Care Act in exchange for continuing to fund the government. The bill marks the 43rd time that House Republicans have voted to defund or repeal Obamacare. The White House and Senate Democrats have already said that this kind of a demand is a non-starter.
"If I were the president, I wouldn't negotiate over these draconian cuts that are gonna take food off the table of low-income working people, while they leave all the agricultural subsidies in for high-income farmers and everything else," he said. "It's chilling to me. The entitlement spending is going down as the unemployment rate drops and the economy grows. Half of the deficit's already disappeared. The rest of it just seems almost spiteful."
Clinton stayed mostly mum on wife Hillary Clinton's rumored 2016 presidential run, but he said he was "not at all" worried that any potential Obamacare failures would hurt her chances.
Watch a clip of the interview above.
Before You Go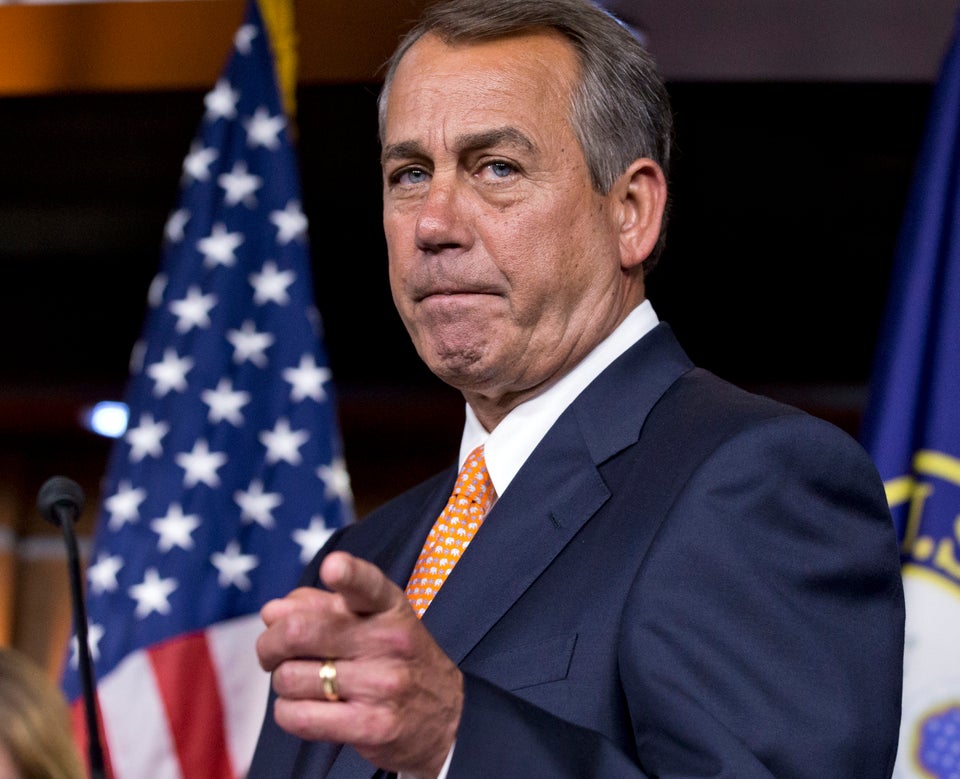 Conservatives Pointing Fingers
Popular in the Community