Bill Clinton on Wednesday offered a more personal look into some of the potential motivations behind the anti-drug push by Democratic presidential front-runner Hillary Clinton.
"I got interested in this because a young man I had known since he was very young died at 32 while he was working for Hillary in the State Department, and in the MBA law program in George Washington University," Bill Clinton said during a campaign event for his wife in Keene, New Hampshire.
The man, he said, had mixed alcohol with OxyContin, a powerful painkiller.
"Millions of Americans don't know that if you mix alcohol with opiates, it deadens the part of your brain that tells your body to breathe while you are sleeping," Mr. Clinton said. "So he never woke up."
He added that two other people close to the family, including a neighbor in Chappaqua, New York, and the daughter of a close friend, have also died from drug overdose.
Hillary Clinton unveiled a $10 billion plan in September to combat the drug epidemic sweeping rural America.
"It's time we recognize as a nation that for too long, we have had a quiet epidemic on our hands," she wrote in an op-ed in the New Hampshire Union Leader.
Her plan included new regulations to allow nurse practitioners and physician assistants to prescribe medications that can treat opioid addicts. She also advocated for allowing doctors to treat more patients with these medications.
She admitted that drug addiction was not originally a part of her campaign platform.
"When I started running, when I started thinking about this campaign, I did not believe I would be ... talking about the drug abuse problem, the mental health problem and the suicide problem," she said during a campaign stop in Iowa in May. "But I'm now convinced I have to talk about it. I have to do everything I can in this campaign to raise it, to end the stigma against talking about it."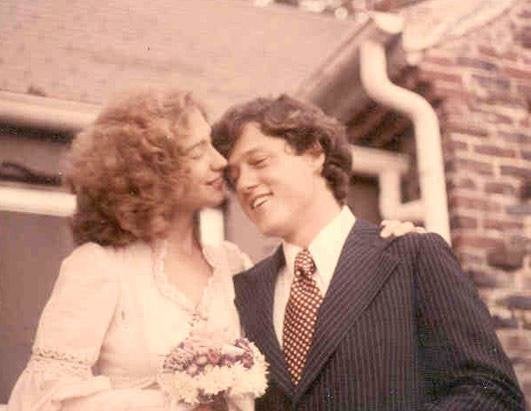 Hillary And Bill Through The Years