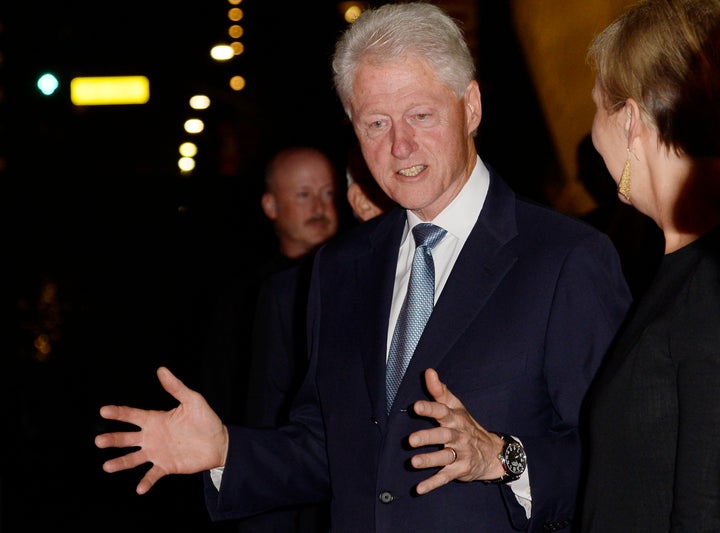 Former President Bill Clinton faulted congressional Republicans and a pliant news media for the fallout over Hillary Clinton's private email server, arguing that the attention given to the emails has been unwarranted.
"I have never seen so much expended on so little," Clinton says in an interview with CNN's Fareed Zakaria that is scheduled to air Sunday.
Republicans have made an issue out of Hillary Clinton's emails, Bill said, to undermine her presidential candidacy.
"The other party doesn't want to run against her," the former president told Zakaria. "And if they do, they'd like her as mangled up as possible. And they know that if they leak things and say things that that is catnip to the people who get bored talking about what's your position on student loan relief or dealing with the shortage of mental health care or what to do with the epidemic of prescription drugs and heroin out in America, even in small towns in rural America, or how you're going to get jobs into coal country given how much they've lost in the last 20 years."
Bill Clinton compared the Republicans' efforts to the protracted, partisan investigations he endured as president.
"We're seeing history repeat itself," Clinton said.
He noted that the Whitewater investigation, which exhausted $70 million over eight years investigating some of his financial deals in Arkansas, found he had done nothing wrong but allowed Republicans to erode his reputation.
The former president also blamed a superficial news media for indulging Republicans' hype about the private server. Clinton said he was impressed by the number of "really reputable press people" who have explained the weakness of the allegations against Hillary, but said those journalists get inadequate exposure.
"There have been a lot of really fine things," he said. "It's just that they don't seem to show up on television very much."
Bill Clinton's comments mark the latest attempt by Hillary Clinton's supporters to limit the political damage of a controversy that increasingly clouds her campaign.
Hillary Clinton apologized for using a private email server earlier this month, after her previous attempts to address the matter failed to assuage public doubts. Once the overwhelming favorite for the Democratic presidential nomination, Clinton now trails Sen. Bernie Sanders (I-Vt.) in some Iowa and New Hampshire polls, but remains ahead among Democratic voters nationally.
The inspector general of the intelligence agencies said in August that Clinton had received classified information on her private email server, but the candidate insists that it was deemed classified after the fact. The FBI is investigating whether any State Department aides violated the law by knowingly sending classified information to Clinton's personal address.
House Republicans revealed the private server use while investigating Clinton's handling of the attack on the U.S. Embassy in Benghazi, Libya, in 2012. Last November, a bipartisan investigation by the House Intelligence Committee cleared Clinton of deliberate wrongdoing related to the attack. Despite that finding, the House Select Committee on Benghazi has continued its investigation of Clinton, shifting focus to possible misconduct related to her email use.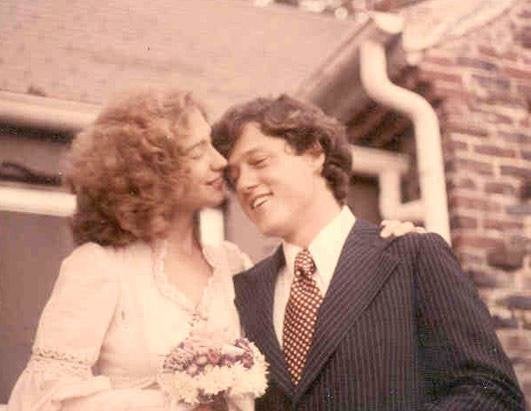 Hillary And Bill Through The Years
Popular in the Community