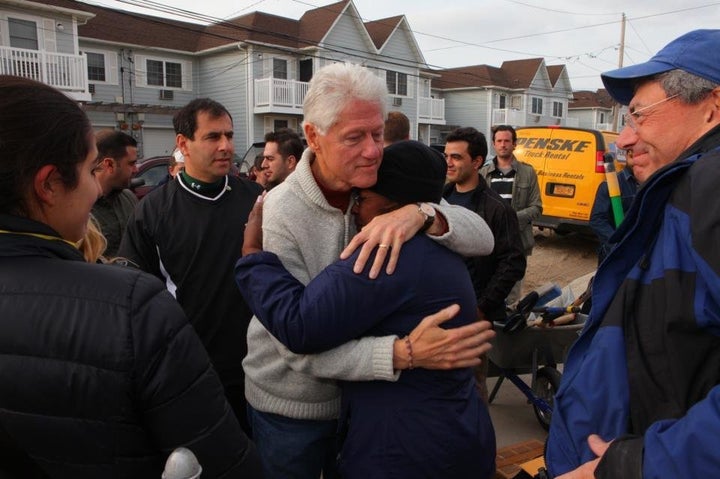 President Bill Clinton, along with his daughter Chelsea and an army of 1,000 volunteers, rolled up his sleeves on Sunday to help victims hit hard by Hurricane Sandy in the Rockaways area of New York City.
Together with the Clinton Foundation, the Clinton Global Initiative, Team Rubicon and New York Cares, the former president declared "A Day of Action for New York," to encourage do-gooders to go out and help those who are still reeling from Sandy's effects. Volunteers cleared debris, cleaned flooded basements and distributed relief supplies, according to a statement released by the Clinton Global Initiative.
"We all know that full recovery will take time," Bill Clinton said in a video posted to his Facebook page. "But we believe that if we come together and support those who need it most, we can make a difference now."
"By working with friends, partners, and local community members, we were proud to be able to make a small but meaningful difference in an area hard hit by Sandy," Chelsea Clinton said in a statement.
Recovering victims say what they need most -- even more than donations -- is what the Clintons' crew brought: pairs of helping hands willing to clear the wreckage.
"If we can get some volunteers during the week, even for a few hours, it would be a big help," Joe Johnson, a Howard Beach resident and volunteer, told the Daily News.
Click through the slideshow below to see more photos of Bill Clinton volunteering with Sandy victims.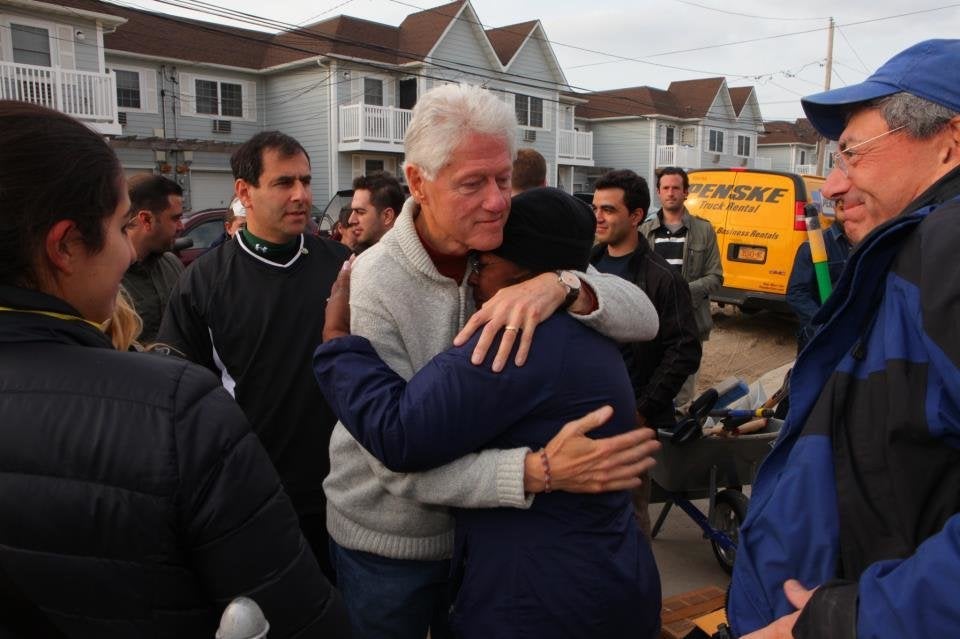 Bill Clinton Volunteers With Sandy Victims
Related
Popular in the Community