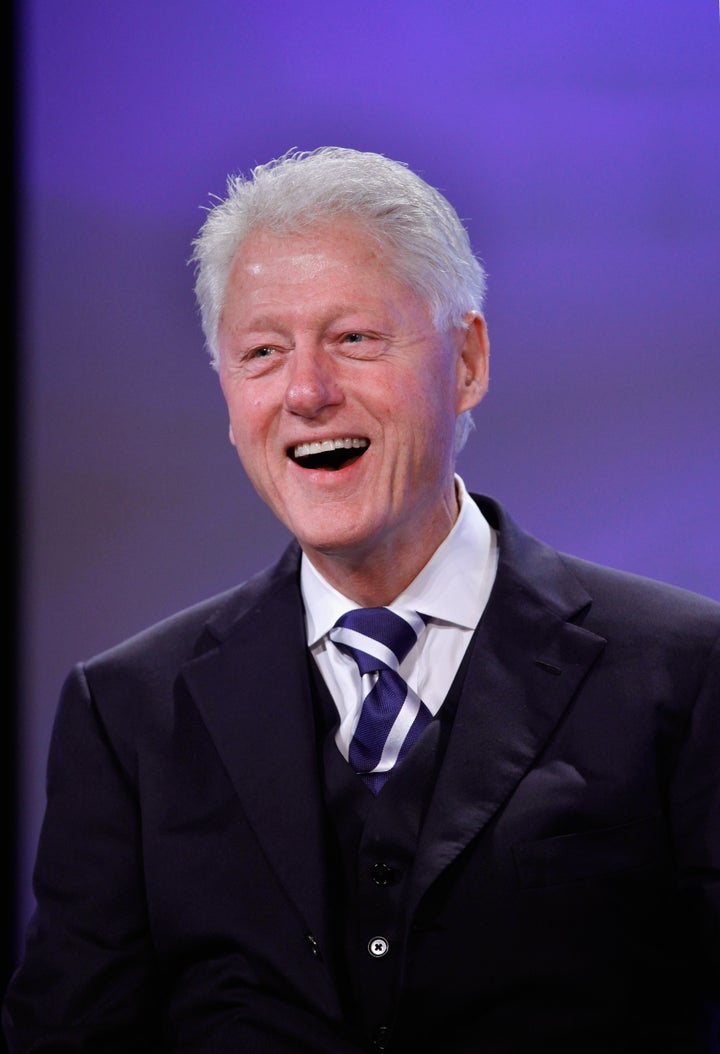 While "Dancing With the Stars" has some pretty compelling story lines this year -- Chaz Bono's personal story, former soldier JR Martinez's rise to fame, Nancy Grace debuting her lower body -- it turns out that the show's producers tried to inject the ultimate dose of charisma into the mirror ball trophy competition.
Unfortunately, the former President of the United States was unable to join the party.
"This is interesting -- actually they contacted me once about this," President Bill Clinton laughed while answering a fan's question during his guest appearance on "The Rachel Ray Show." "And I told them I didn't have the time to train for it. You know you actually go out there and train -- you really work at it."
Still, that doesn't mean he doesn't have any sort of move busting in his future.
"Just last night Hillary said to me, 'You know, when I'm not Secretary of State anymore, we should go take dancing lessons.' So we'll start with the tango," the former president said.
One has to believe that, even without training, he'd have done better than former House Majority Leader Tom DeLay, who limped out of season nine with a leg injury. And he'd have to do better than Metta World Peace, the Los Angeles Lakers star who was eliminated from the competition on Tuesday night.
Popular in the Community