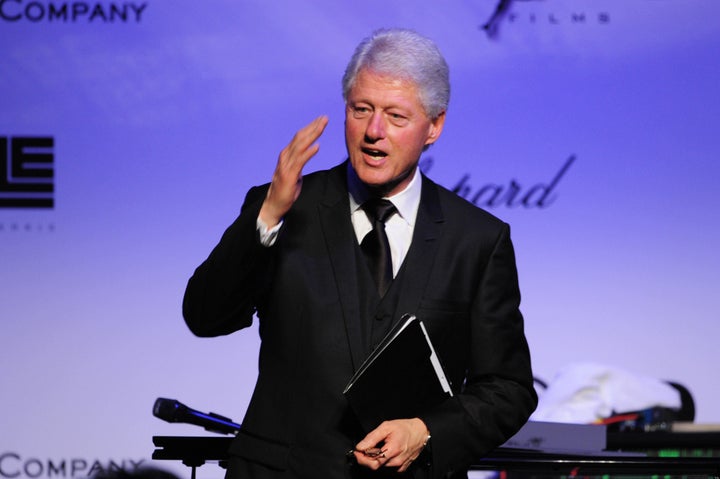 Bill Clinton's attempt to prevent Web of Deception's Joseph Culligan from using his name for a series of web URLs — williamclinton.com, williamjclinton.com, and presidentbillclinton.com — was lost this week when an arbitration panel denied the former President's complaint.
On Monday, the National Arbitration Forum ruled that, although Clinton's name can be considered a common law mark under Uniform Domain Name Dispute Resolution Policy (UDRP), Culligan didn't register the domains in "bad faith" and thus he is allowed to maintain them.
Currently, the three domains redirect visitors to the Republican National Committee's website.
"The Panelist simply cannot find bad faith in this case," the decision reads. It continues:
None of the elements of bad faith are [sic] met. The Respondent's conduct in registering, acquiring and utilizing these domain names is simply not within the UDRP definition of bad faith. The facts alleged by Complainant are simply unpersuasive. Evidence of bad faith (i) requires a showing that the names were registered or acquired for the purpose of selling or transferring the name to the mark holder; (ii) in order to prevent the mark holder from registering the domain; (iii) to disrupt a competitor's business; or (iv) to attract Internet users by confusing them. The only one of these that could possibly apply is (ii), which requires a showing of a pattern of conduct. While Respondent's conduct in registering the names of politicians does reflect a pattern, Respondent has adequately rebutted any inference of bad faith.
Culligan has also registered domains using the names of Barack Obama and John McCain.
Calling all HuffPost superfans!
Sign up for membership to become a founding member and help shape HuffPost's next chapter