Former President Bill Clinton spoke Wednesday at the 50th anniversary of the March on Washington, noting how Martin Luther King Jr.'s historic "I Have a Dream" speech "changed America."
"This march and that speech changed America," Clinton said. "They opened minds, they melted hearts and they moved millions, including a 17-year-old boy watching alone in his home in Arkansas."
Clinton, speaking on the steps of the Lincoln Memorial, called on lawmakers to honor King's legacy and "stop complaining" about gridlock in Congress instead of acting on behalf of their constituents.
"Oh, yes, we face terrible political gridlock now... Yes, there remain racial inequalities in employment, income, health, wealth, incarceration, and in the victims and perpetrators of violent crime. But we don't face beatings, lynchings and shootings for our political beliefs anymore," Clinton said. "And I would respectfully suggest that Martin Luther King did not live and die to hear his heirs whine about political gridlock. It is time to stop complaining and put our shoulders against the stubborn gates holding the American people back.
Clinton also spoke out on the Supreme Court's decision to strike down a key portion of the Voting Rights Act that required states with a history of racial inequality to clear changes to voting laws with the federal government.
"We cannot be discouraged by a Supreme Court decision that said we don't need this critical provision of the Voting Rights Act," Clinton said. "But a great democracy does not make it harder to vote than to buy an assault weapon. We must open those stubborn gates."

Before You Go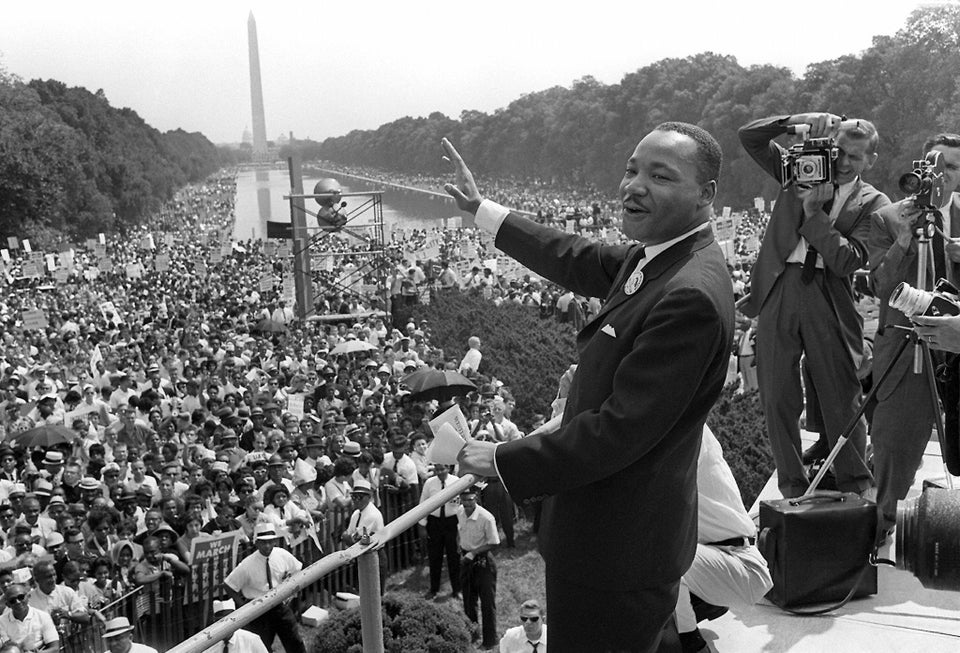 The 1963 March On Washington
Popular in the Community