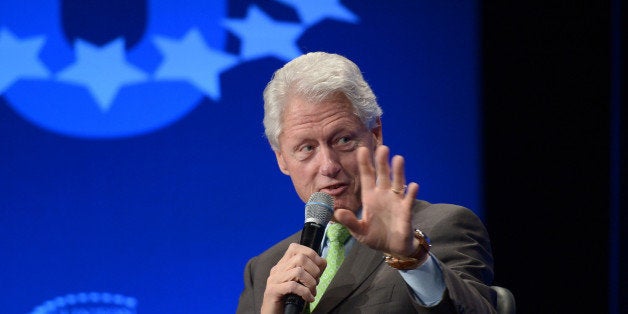 Former President Bill Clinton is urging politicians to take a stand on criminal justice reform and take concrete steps toward reducing the country's prison population.
In a foreword for a new book of essays on criminal justice reform complied by New York University School of Law's Brennan Center for Justice, Clinton says the tough-on-crime policies of the 1990s "overshot the mark" on incarceration.
"The drop in violence and crime in America has been an extraordinary national achievement," Clinton writes. "But plainly, our nation has too many people in prison and for too long -- we have overshot the mark. With just 5 percent of the world's population, we now have 25 percent of its prison population, and an emerging bipartisan consensus now understands the need to do better."
Clinton says the policies implemented during his years as president were effective in reducing violent crime, but added that many of the measures were "overly broad instead of appropriately tailored."
"Some are in prison who shouldn't be, others are in for too long, and without a plan to educate, train, and reintegrate them into our communities, we all suffer," he writes.
The Brennan Center book, Solutions: American Leaders Speak Out on Criminal Justice Reform, also includes essays by a slew of likely and confirmed 2016 presidential candidates, including former Secretary of State Hillary Clinton (D); Republican Sens. Ted Cruz (Texas), Rand Paul (Ky.) and Marco Rubio (Fla.); former Maryland Gov. Martin O'Malley (D); New Jersey Gov. Chris Christie (R) and Wisconsin Gov. Scott Walker (R).
"This really does reflect a huge change in the political momentum from decades when parties and candidates competed to see who could be the most flamboyantly punitive," the Brennan Center's Michael Waldman told the New York Times of the number of 2016 candidates backing criminal justice reform. "There's a competition for reform and to take on the issue of mass incarceration. It's really unheard-of in recent decades."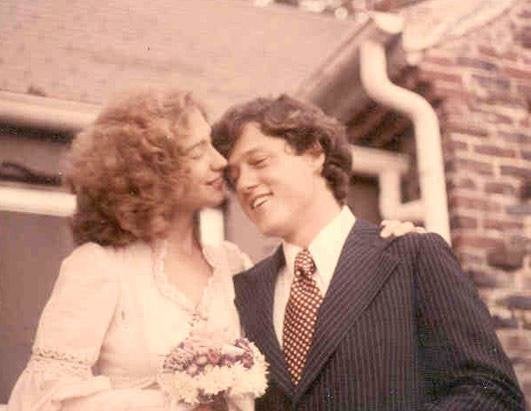 Hillary And Bill Through The Years
Popular in the Community