Clinton took the stage shortly after 10:30 p.m. in Charlotte, North Carolina, and spoke for well over 40 minutes. He continued speaking into the 11:00 p.m. hour, causing CBS and ABC to delay their local news broadcasts (NBC aired football instead of the second night of the DNC).
Immediately following the speech, the praise started pouring in. Wolf Blitzer led the pack on CNN. "I've been watching this president...going back to 1992 when I was CNN's White House correspondent," he said. "This may have been the best speech I have ever heard Bill Clinton deliver over all these years."
GOP strategist and CNN pundit Alex Castellanos said that Clinton's speech tilted the scale. "Tonight when everybody leaves, lock the door. You don't have to come back tomorrow. This convention is done. This will be the moment that probably re-elected Barack Obama," he said.
Fox News' Brit Hume said that Bill Clinton "is the most talented politician [he's] ever covered and the most charming man [he's] ever met." He added, "No one in my view can frame an argument more effectively than he can."
Hume also said that the speech was "convincing" but "a little self-indulgent, and about thirty percent too long," which he described as "par for the course for Clinton."
Anderson Cooper commented on the unexpected specificity in Clinton's speech. "The level of detail in the speech was quite surprising...and yet there was a personability," he said. Paul Begala, a Clinton confidante, said on CNN: "I don't know anybody else that can be as substantive and yet as riveting."
MSNBC's Chris Matthews made it clear that he thought Clinton did what he needed to do. "Bill Clinton came in and beat up the other side...he hit them hard where they were weak," he said. "I wouldn't want to be the guy fighting Bill Clinton if the issue is Barack Obama." Andrea Mitchell called it an "extraordinary speech."
While Clinton's delivery was heavily praised, the length of the speech was used as a point of criticism. Pundits were quick to comment on the length of Clinton's speech as the former president consistently riffed off his prepared remarks, making the speech last longer than originally anticipated.
Fox News hosts had several remarks about the running time. Bret Baier immediately noted that Clinton spoke for nearly 50 minutes. Megyn Kelly said that the crowd "ate up" Clinton's remarks, but also quickly commented on the length. Charles Krauthammer opined that the speech would not "move the needle" a bit, and said Clinton probably spoke for so long as revenge for the 2008 presidential campaign.
CNN's John King also mentioned the speech's length, saying, "Like every Clinton speech, it could use an editor."
Before You Go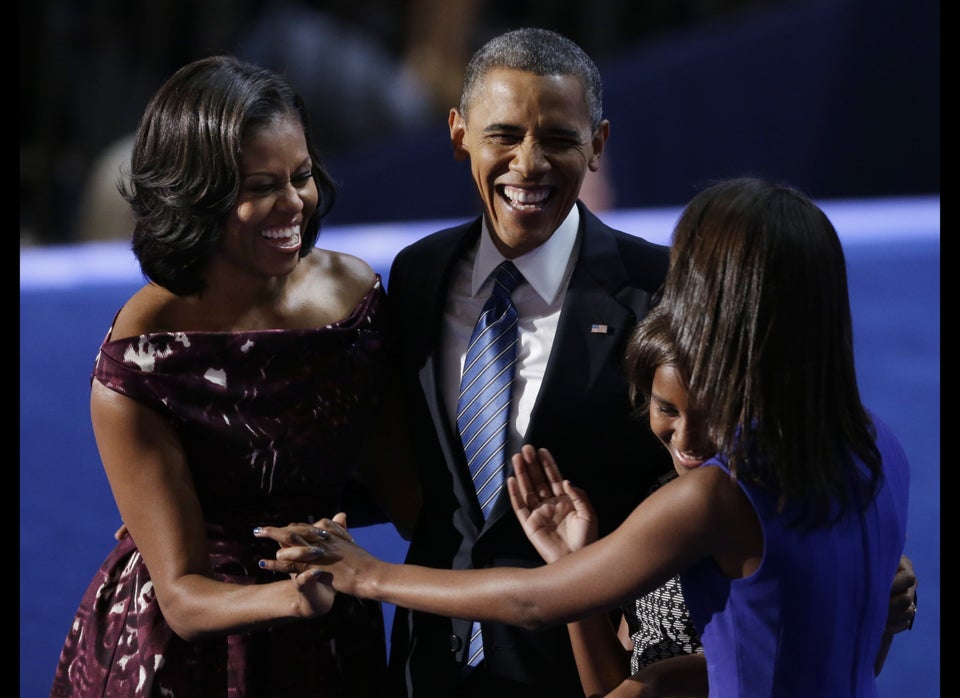 Obama Rocks Democratic Convention
Popular in the Community