Former President Bill Clinton stood by his handling of the Monica Lewinsky scandal on Sunday, defending his decision to fight impeachment and claiming he doesn't owe the former White House intern a personal apology.
The 42nd president became visibly flustered when asked to address his past sexual relationship with Lewinsky under the lens of the Me Too movement during an interview with NBC News' Craig Melvin. 
Though Lewinsky has said her affair with Clinton was consensual, several other women accused Clinton of sexual misconduct during his time in office in the 1990s, which he has vehemently denied.
Despite the Me Too reckoning around sexual harassment and assault, Clinton said he wouldn't have handled the allegations differently today.
"I don't think it would be an issue because people would be using the facts instead of the imagined facts," Clinton said. "If the facts were the same today, I wouldn't ... I think I did the right thing. I defended the Constitution." 
Lewinsky, who was 22 during the scandal, revealed in March that she suffered from post-traumatic stress disorder after the public shaming she experienced.
"I'm beginning (just beginning) to consider the implications of the power differentials that were so vast between a president and a White House intern," Lewinsky wrote in Vanity Fair. "I'm beginning to entertain the notion that in such a circumstance the idea of consent might well be rendered moot. (Although power imbalances — and the ability to abuse them — do exist even when the sex has been consensual.)"
Clinton on Sunday praised the Me Too movement as being "long overdue." But when asked if he thinks differently or feels "more responsibility" in the wake of the movement, he said no.
"I felt terrible then, and I came to grips with it," Clinton said. "Nobody believes that I got out of that for free. I left the White House $16 million in debt."
He then listed several ways in which he's progressed gender equality efforts, including adopting a sexual harassment policy and employing two women chiefs of staff during his time as governor of Arkansas in the 1980s.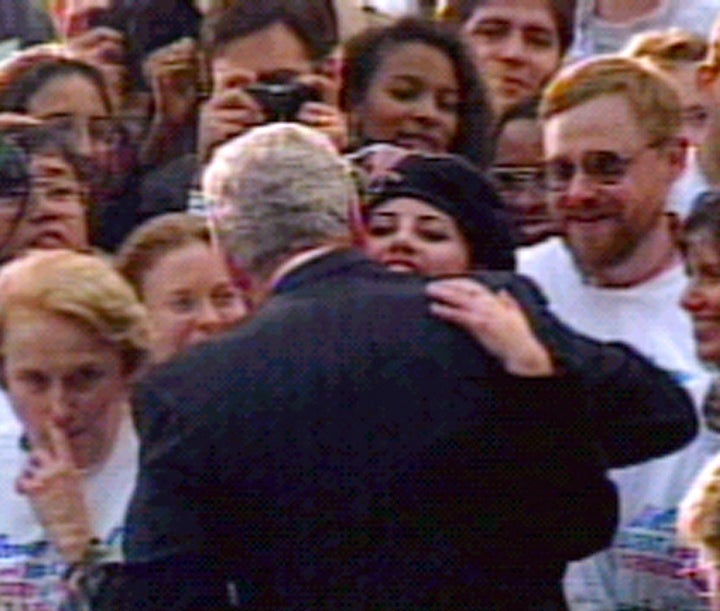 ″You are giving one side and omitting facts," Clinton told Melvin, who then asked whether the former president felt he should privately apologize to Lewinsky.
"No," Clinton said. "I've never talked to her, but I did say publicly on more than one occasion that I was sorry. The apology was public."
"I dealt with it 20 years ago plus, and the American people, two-thirds of them stayed with me," he continued. "And I've tried to do a good job since then with my life and my work."
REAL LIFE. REAL NEWS. REAL VOICES.
Help us tell more of the stories that matter from voices that too often remain unheard.