Former President Bill Clinton offered a stinging critique of President Barack Obama's inaction in Syria during a closed-press event this week, Politico reported, arguing that Obama's hesitance to get involved in the lengthy conflict could end up making him look like a "total fool" and a "wuss."
While only 15 percent of Americans said they'd back military action in Syria, according to a recent poll, Clinton spoke Tuesday during a question-and-answer session alongside Sen. John McCain (R-Ariz.) and suggested that such support among the American public or Congress shouldn't have any bearing on Obama's decision.
Clinton warned that it would be unwise to opt against action because "there was a poll in the morning paper that said 80 percent of you were against it."
"[Y]ou'd look like a total wuss," he continued. "And you would be. I don't mean that a leader should go out of his way or her way to do the unpopular thing, I simply mean when people are telling you 'no' in these situations, very often what they're doing is flashing a giant yellow light and saying, 'For God's sakes, be careful, tell us what you're doing, think this through, be careful."
Clinton went on to say that a poll showing a lack of support wouldn't provide cover for Obama if things got worse down the road. The president would just be left looking "like a total fool," he said.
McCain, for his part, has been perhaps the most persistent and outspoken proponent of U.S. intervention in Syria. The senator visited the wartorn nation last month to meet with rebel leaders. He's since made aggressive calls for the U.S. to provide the rebels with heavy weaponry to aid in their battle against Syrian President Bashar Assad.
In their joint appearance Tuesday, Clinton said he agreed with McCain's insistence that the U.S. get involved in the fight, saying he didn't "think Syria is necessarily Iraq or Afghanistan." While Clinton said he understood that many were likely hesitant, due to frequent reports showing a complex and messy situation, he suggested that Obama couldn't view the conflict this way.
"Sometimes it's just best to get caught trying, as long as you don't overcommit -- like, as long as you don't make an improvident commitment," he said.
Support HuffPost
The Stakes Have Never Been Higher
Before You Go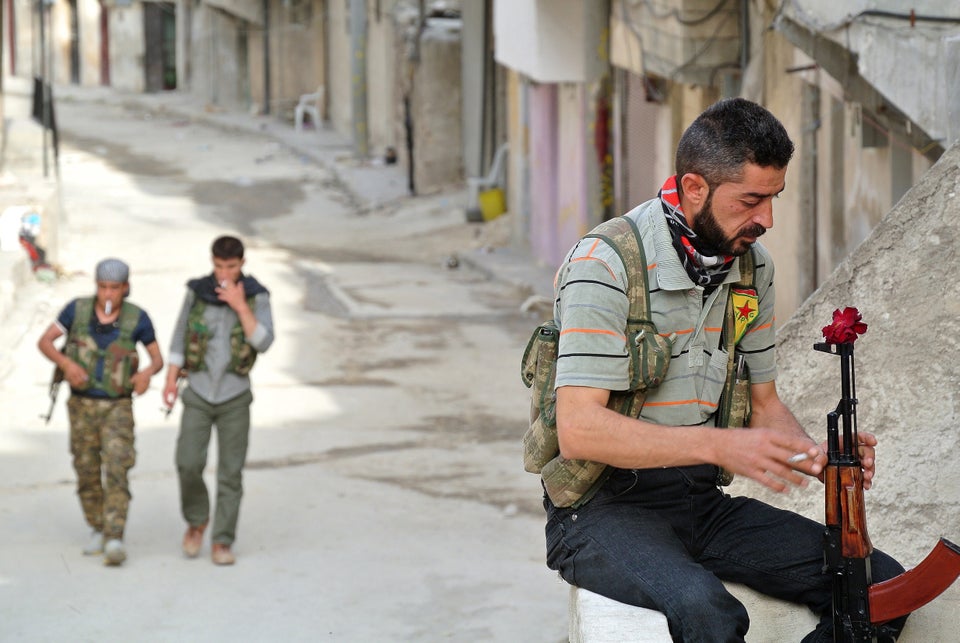 Syria In May: Stalemate Breaks In Qusair
Popular in the Community