 WASHINGTON -- Former President Bill Clinton will headline a Wednesday fundraiser for Patrick Murphy, the Democratic challenger to Tea Party-backed Rep. Allen West (R-Fla.).
Clinton will appear at a $250-and-up reception for Murphy in West Palm Beach, the Palm Beach Post reported Tuesday. Clinton is in Florida this week stumping for President Barack Obama, in the Miami area on Tuesday and in the Orlando area on Wednesday.
Murphy told The Huffington Post last month that he would pick Clinton to campaign with over any other national political figure, including Obama.
"He would definitely bring the most people out," Murphy said of Clinton. An appearance with Obama would also be "great," he said, but he added that he doesn't think Obama will do as well in the 18th congressional district this year as he did in 2008, since redistricting has left it more evenly divided.
Clinton's appearance with Murphy shows just how high-stakes the Murphy-West race is to Democrats. It is one of the most closely watched in the country and is happening in the biggest swing district in Florida. A poll released last month showed Murphy and West in a statistical tie, with Murphy holding a narrow edge.
Before You Go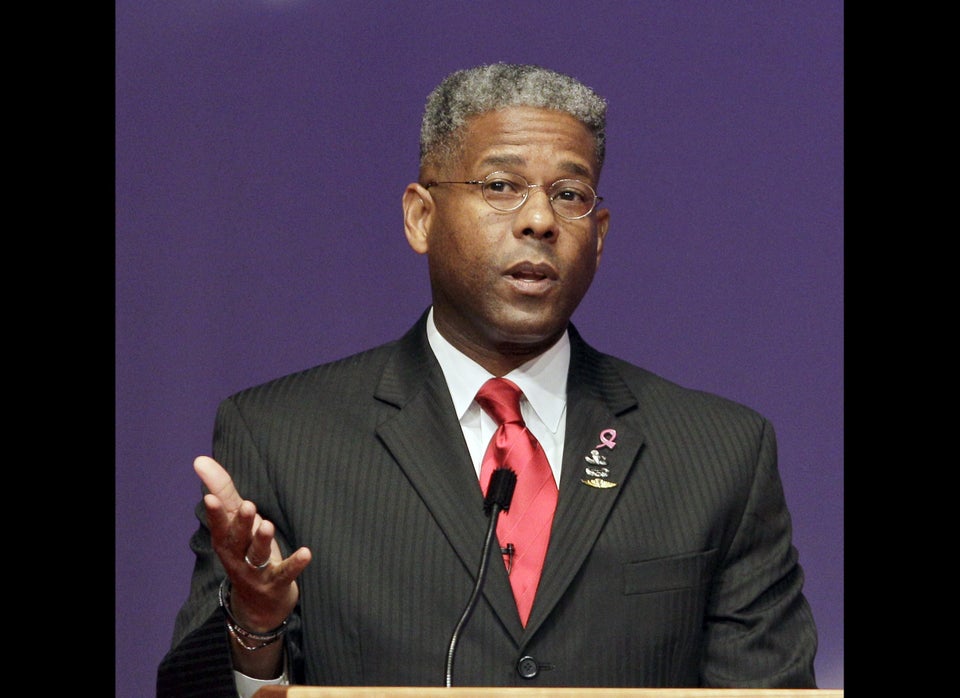 The World According To Allen West
Popular in the Community