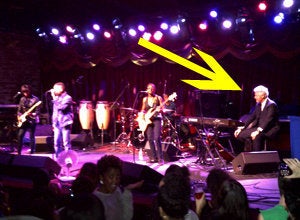 What was Bill Clinton doing with the hipster kids at Williamsburg's Brooklyn Bowl Thursday night?
The former president braved the storm and a long day (which included a "Daily Show" taping) to appear at the music venue/bowling alley/Blue Ribbon restaurant for a benefit for the Clinton Foundation's Millennium Network, which is specifically geared at the foundation's younger supporters.
But even after the benefit — which included a 30-minute speech from Clinton and performances by Talib Kweli and Chaka Khan — had ended, Clinton stayed until midnight as the doors opened to the general public (who had come to see Questlove DJ his weekly Thursday night party).
Clinton even insisted on watching the The Graveshift perform a set, introduced the band (a family of four young siblings from the Bronx), and sat on stage as they performed (photo below).
"It was a total Bill Clinton moment," Brooklyn Bowl owner Peter Shapiro told the Huffington Post. "He was at his best. It was late, you could see he was tired, and he could've gone home. The event was over, but he wanted the kids to get a chance to play. He got up and introduced them at 11:30 and then sits on the stage with them, and stays until midnight."
PHOTO: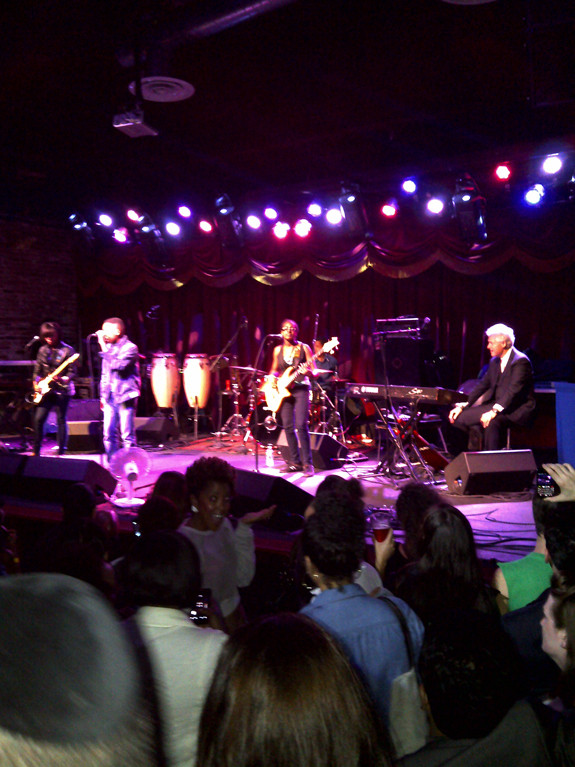 Related
Popular in the Community