If you were up late last night watching the Democratic National Convention and reading Twitter, it's likely that you were expecting to see tweets about potential first gentlemen Bill Clinton's speech. But if you were ready and waiting for all the sassy discussion that dissected his sartorial choices, you were probably disappointed.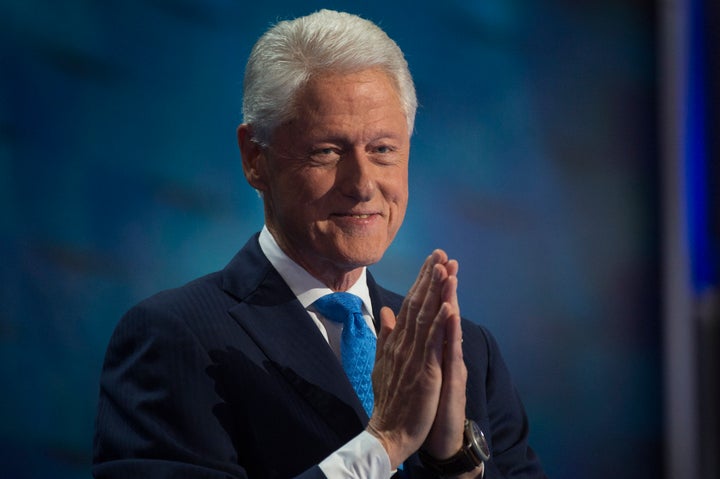 Any tweets about his fashion were tongue-in-cheek sarcasm about how little they expected the coverage to be about his suit ― his speech, technique and charisma were the focus of the response and analysis.
The LA Times didn't even care enough to investigate, reporting, "We don't know who made the suit specifically (he's worn Hickey Freeman and Hart Schaffner Marx in the past, among others) but we can tell you that if you stare at it long enough, a subtle tone-on-tone stripe becomes apparent."
Indeed it does. We've reached out to the Clinton campaign for more information about his duds and will update here if we learn more.
For the record, because nobody's saying it: Clinton looked pretty damn sharp in that suit.
Here's a comparison of the Twitter commentary about the first lady's attire, compared to the potential first gentleman's.
Bill Clinton:
Michelle Obama:
The lack of attention paid to what he wears not only highlights the different ways men and women are portrayed in our society, but it also presents an interesting new issue in the fashion industry.
First ladies have historically held a unique position to represent and showcase U.S. designers to the world, and are therefore incredibly influential to the industry. Will that change if we're represented by a first gentleman? Or would a female president carry that torch instead?