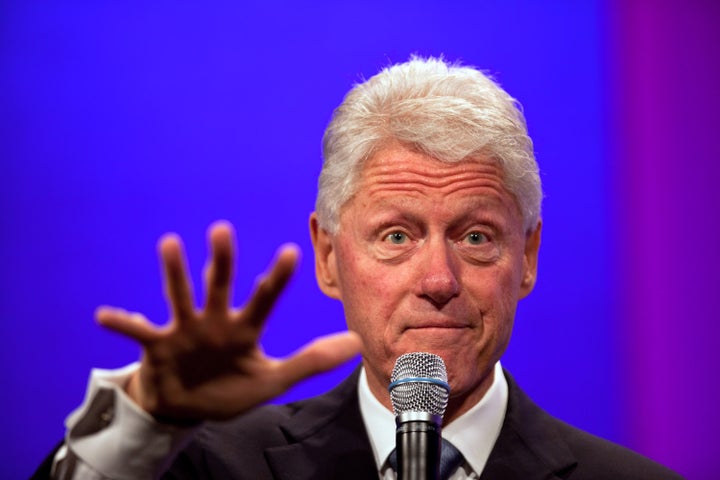 NEW YORK -- Former President Bill Clinton weighed in on capital punishment on Thursday, saying courts need to slow down appeals processes to consider DNA evidence that could potentially prove a defendant is innocent.
Clinton's comments came less than 24 hours after the state of Georgia executed Troy Davis, a man convicted of shooting an off-duty police officer. Davis' case sparked protests around the world from supporters who believed he was innocent, due to a lack of physical evidence tying him to the crime and seven witnesses recanting their original testimony.
"In any case where there's any chance that any DNA evidence could change the outcome of the trial -- I think that -- this is just me now -- I think that the appeals process has to be slowed down and organized so that any evidence of innocence can always be presented and then acted upon," said Clinton.
In a meeting with a small group of reporters and bloggers at the annual Clinton Global Initiative conference in New York, Clinton said he had followed some coverage of Davis' case but wasn't familiar with all the details, calling it "unusual" and declining to say directly whether he agreed with what had happened.
While in office, Clinton signed into law the Antiterrorism and Effective Death Penalty Act of 1996, which, according to Time, "reduced new trials for convicted criminals and sped up their sentences by restricting a federal court's ability to judge whether a state court had correctly interpreted the U.S. Constitution." The law has been cited as one of the major obstacles that prevented Davis from being granted a new trial.
Clinton's comments on Thursday seemed to suggest that he believes some of these cases should be slowed down in light of advances in technology.
He added that increased reliance on DNA evidence and its ability to decisively prove the innocence or guilt of a defendant is the "the most important thing that's happened in criminal justice in the last 30 years."
"When there's any chance a DNA test can resolve this, then there should be no proceeding with the [death] penalty until that's resolved," he said.
"I actually spent some time yesterday on this appeals case, just listening to the news coverage," he continued. "The thing I found strange was that even though there were some people who apparently wanted to change their testimony when there was a hearing before the court -- the lawyers for the defendant didn't bring them on to say what they had to say. So it's an unusual case."
Davis' attorney did not immediately return a request for comment.
In 2000, Clinton stayed the execution of Juan Raul Garza, who was just five days away from being the first federal prisoner executed since 1963. He ordered the Justice Department to examine "racial and geographic disparities in the federal death penalty system." Garza was eventually executed in 2001.
Popular in the Community