Earlier this month, Stephen Colbert set up President Bill Clinton on Twitter, under the moniker @PrezBillyJeff. Last night, the former U.S. president appeared via satellite on "The Colbert Report" to learn more about the online social networking platform, and to set a few things straight.
"I kind of wish you'd picked something a tad more dignified. @BillClinton, for instance," Clinton told Colbert, after Colbert baited him into an appearance by faux-scolding him for missing his "Game of Thrones" party.
And with that, @PrezBillyJeff transformed into @BillClinton:
How's that for "the Colbert bump"? Check out the clip above to watch Colbert banter with Clinton.
Related
Before You Go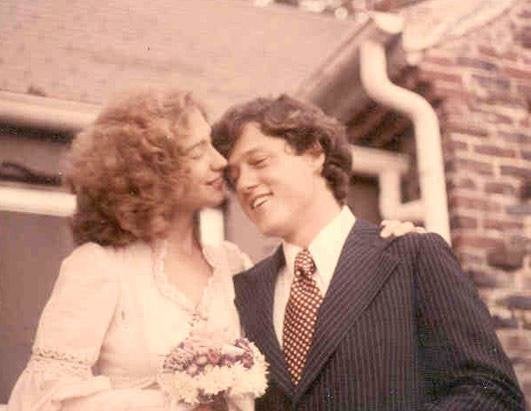 Hillary And Bill Through The Years
Popular in the Community