Former President Bill Clinton began his national political career known for his frequent trips to McDonald's, but he now enjoys his relatively new life as a vegan after losing 30 pounds and responding positively to the advice of his doctors.
An AARP magazine profile says Clinton "received a blistering email" from his physician not long after his 2004 quadruple-bypass surgery.
"I just decided that I was the high-risk person, and I didn't want to fool with this anymore. And I wanted to live to be a grandfather," Clinton said. "So I decided to pick the diet that I thought would maximize my chances of long-term survival."
Today, more than three years after taking up veganism, Clinton says he's enjoying his diet free of dairy, meat and fish. But the transition was difficult, he said.
"The main thing that was hard for me actually -- much harder than giving up meat, turkey, chicken and fish -- was giving up yogurt and hard cheese," the former president said.
Clinton said he "would keep a record of everything I ate every day — what, when and how much."
"That's easy for everybody to do. Just go write it down. And then I'd start looking at it and say, 'what am I going to give up and what am I going to substitute?'" Clinton said.
Clinton also said he's learned that diet problems are crippling the country's health care system.
"You have to make a conscious decision to change for your own well-being, that of your family and your country," he said.
Support HuffPost
The Stakes Have Never Been Higher
Before You Go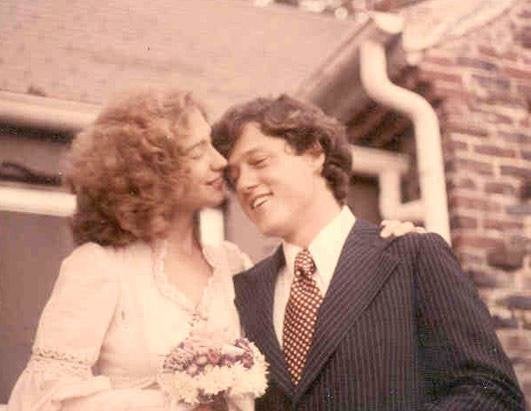 Hillary And Bill Through The Years
Popular in the Community