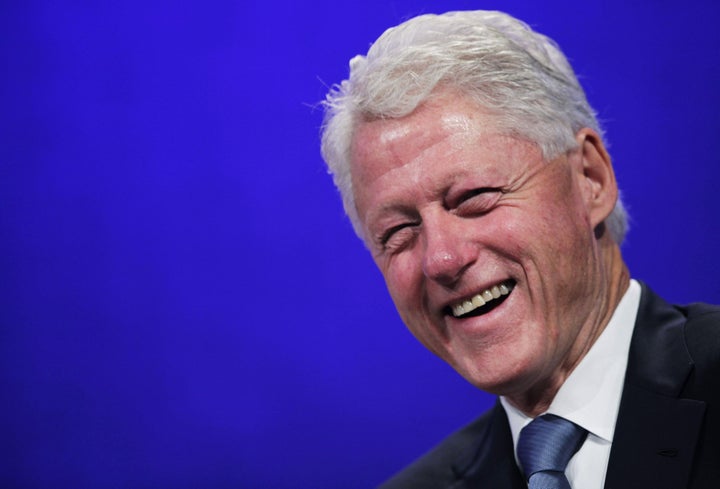 MILWAUKEE -- Former President Bill Clinton is coming to Wisconsin on Friday, adding a high-profile boost to Milwaukee Mayor Tom Barrett's (D) campaign to unseat Gov. Scott Walker (R) in the June 5 recall election.
"I'm landing in Milwaukee tomorrow to help get out the vote with Tom Barrett at a rally -- and I hope you will join us," read the email from Clinton, sent out by the Barrett campaign. "Folks in Wisconsin have been on the front lines of fighting for working, middle-class families across America for more than 16 months. I'm coming to Wisconsin to help Tom and the extraordinary grassroots volunteers on the ground."
The rally will be at 10:00 a.m. CST, with the location yet to be determined.
"I'm thrilled President Clinton will be traveling to Wisconsin tomorrow to campaign for the next Governor of the Badger State, Mayor Tom Barrett," Democratic National Committee Chair Rep. Debbie Wasserman Schultz (D-Fla.) said in a statement. "President Clinton is a true public servant who has dedicated his career to helping middle class Americans and those trying to reach the middle class achieve the American Dream."
Clinton is the most high-profile national figure to head to Wisconsin and campaign with Democrats ahead of the recall election. Wasserman Schultz also traveled to Wisconsin to stump with Barrett, and former Sen. Russ Feingold (D-Wis.) has done quite a few public events with the mayor. Maryland Gov. Martin O'Malley, the head of the Democratic Governors Association, is also doing events in Madison and Milwaukee on Thursday.
On the Republican side, Walker has received a significant amount of support from his fellow governors. South Carolina Gov. Nikki Haley, New Jersey Gov. Chris Christie, Louisiana Gov. Bobby Jindal and former Minnesota Gov. Tim Pawlenty have all campaigned for him.
President Barack Obama, who endorsed Barrett, will be in the neighboring state of Minnesota on Friday, but his aides have said he has no plans as of yet to campaign in Wisconsin.
This story has been updated.
Popular in the Community