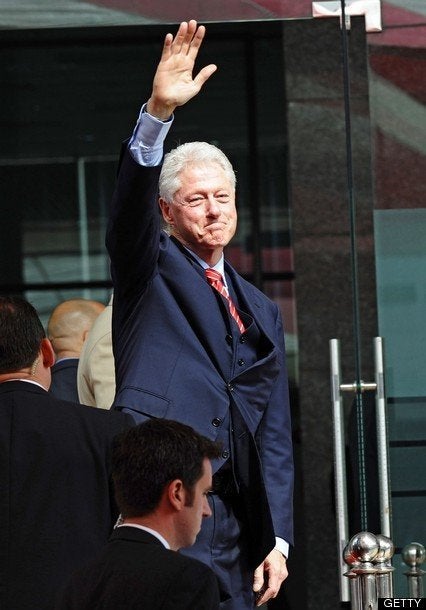 Mel Gibson is out, and Bill Clinton is in!
TMZ reports that the former president shot a cameo for 'The Hangover 2' in Thailand on Saturday.
The web site posted photos of Clinton on set and reported that extra security was brought in for the shoot.
Before filming the cameo, Clinton spoke to Thai government officials and encouraged them to work towards policies that would cut the country's greenhouse gas emissions. The former president also travelled to Vietnam this weekend and then to Taiwan.
Bradley Cooper, Zach Galifinakis, Ken Jeong, and Ed Helms starred in the original and have been cast in the second film.