 Kristen Stewart and Robert Pattinson play husband and wife in "The Twilight Saga: Breaking Dawn Part 2," but after Stewart's admission of infidelity last month the pair's blessed nuptials might never extend beyond the silver screen. According to director Bill Condon, that's not necessarily the worst thing.
"The fact is, these are actors playing parts, and maybe it's not such a bad thing that people be reminded of that," Condon, who directed both parts of "Breaking Dawn," told EW. "Both of these actors gave heart and soul to the 'Twilight' movies, not only during shooting, but also by navigating so graciously the whole life-in-a-fishbowl aspect of the phenomenon." The director added that fans should be mindful and respectful of the famed couple during this troubled time.
Condon was interviewed by EW as part of the magazine's fall movie preview, which -- not surprisingly -- features Stewart and Pattinson in a warm embrace as Bella and Edward Cullen on the cover. "Breaking Dawn Part 2," the final "Twilight" film, is out in theaters on Nov. 16.
Stewart was photographed kissing "Snow White and the Huntsman" director Rupert Sanders last month, causing a media firestorm.
"This momentary indiscretion has jeopardized the most important thing in my life, the person I love and respect the most, Rob," Stewart said in a public apology. "I love him, I love him, I'm so sorry."
For more on "Breaking Dawn Part 2," and what you can expect from the press tour, head over to EW.com.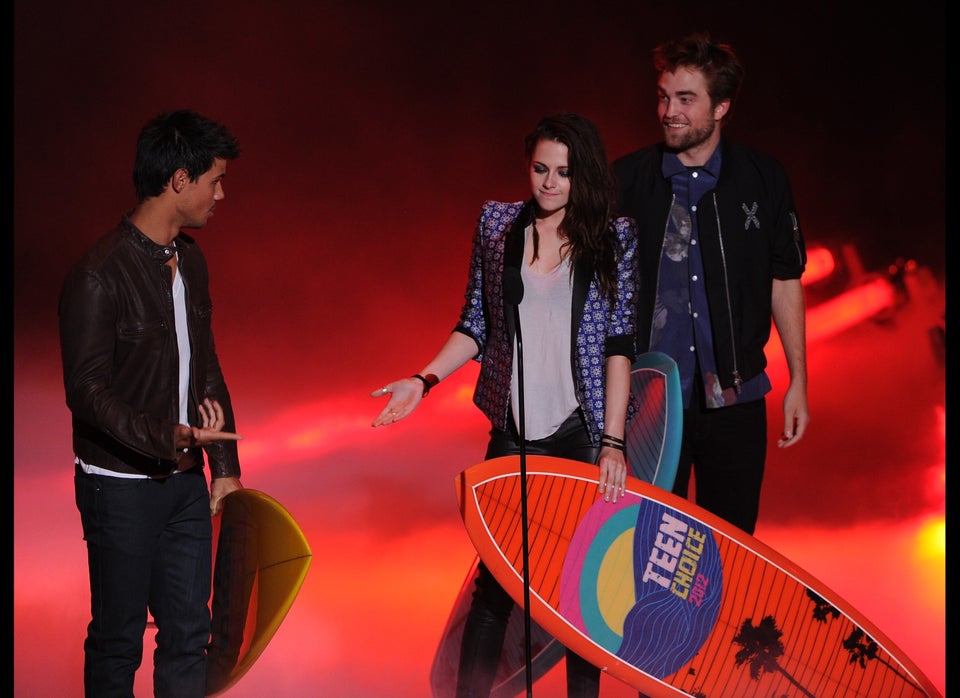 Kristen Stewart & Robert Pattinson
Popular in the Community