Bill Cosby's publicist defended the disgraced entertainer Tuesday after he was sentenced to three to 10 years in state prison for sexually assaulting a woman in 2004, saying race played a part in the trial.
"Mr. Cosby knows that God is watching over him. He knows that these are lies," Andrew Wyatt said outside the courthouse in Norristown, Pennsylvania, where Montgomery County Common Pleas Judge Steven O'Neill had laid down the sentence.
"They persecuted Jesus and look what happened," Wyatt added. "Not saying Mr. Cosby is Jesus, but we know what this country has done to black men for centuries. So, Mr. Cosby's doing fine, he's holding up well and everybody who wants to say anything negative, you're a joke as well."
Wyatt also characterized the trial as "the most racist and sexist trial in the history of the United States" and said the media had not allowed Cosby to be portrayed as "one of the greatest civil rights leaders in the United States for over the past 50 years."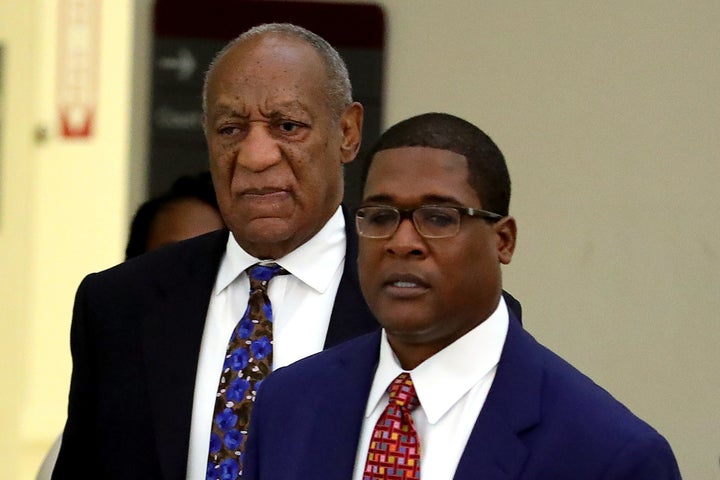 Cosby was found guilty in April of drugging and sexually assaulting Andrea Constand in 2004. Constand was formerly a women's basketball coach at Temple University, an institution where Cosby was a trustee, major donor and famous alumnus. The night of the attack, he invited her over to his home to talk about her career.
Psychologist Kristen Dudley testified for the prosecution on Monday and said Cosby "fit the criteria" of a sexually violent predator.
"Using his power and prestige within the community, he is able to meet people, befriend them, and it is during that friendship that the sexual assault occurs," she said. Dudley added that she felt he was likely to do this again.
Wyatt dismissed this assessment Tuesday, saying that three of the psychologists who testified against Cosby were "white women who make money off accusing black men of being sexual predators."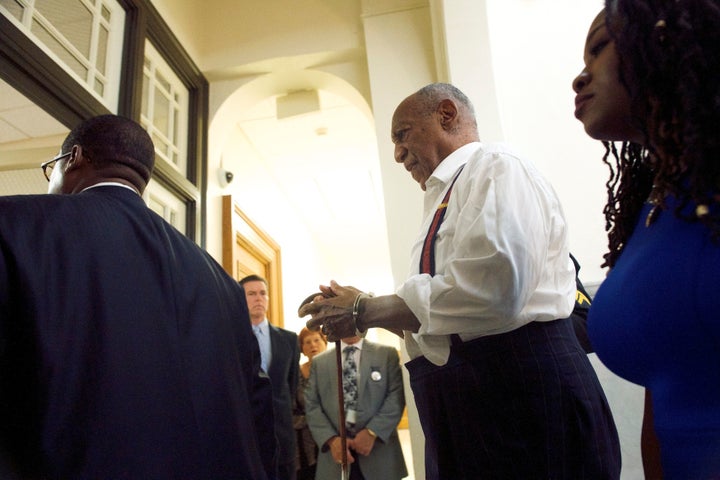 Cosby did not speak during the two-day hearing and merely shook his head after O'Neill delivered his sentence. He was denied a request to remain free on bail and was escorted from the courthouse to state prison in handcuffs.
Popular in the Community