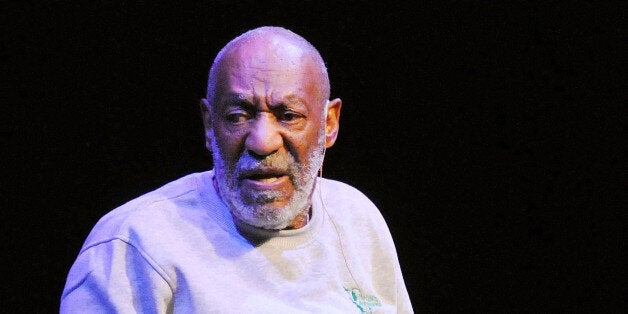 In 2005, Bill Cosby testified under oath that he gave The National Enquirer an exclusive interview in exchange for the tabloid's promise to spike a story about a previously undisclosed sexual assault allegation from a woman named Beth Ferrier. "I would give them an exclusive story, my words," Cosby said in the testimony. And in return, "[The National Enquirer] would not print the story of -- print Beth's story."
According to the Times, Cosby admitted in the previously sealed court documents that he believed if the public knew about Ferrier's allegations, it would give more validity to Constand's claims:
"Did you ever think that if Beth Ferrier's story was printed in the National Enquirer, that that would make the public believe that maybe Andrea was also telling the truth?" Cosby was asked.

"Exactly," he replied.
According to The New York Times, the tabloid's exclusive ("Bill Cosby Ends His Silence: My Story!") described the comic as "furious" about the allegations. "Sometimes you try to help people and it backfires on you, and then they try to take advantage of you," Cosby was quoted as saying in the 2005 piece. "I am not going to give in to people who try to exploit me because of my celebrity status."
Cosby's representative, David Brokaw, and Cosby's lawyer, Martin Singer, did not respond to requests from The Huffington Post early Thursday morning for comment on the claims. A rep for American Media, Inc., which owns The National Enquirer, said in a statement to the AP on Wednesday that the tabloid was "unflinching" in its coverage of the allegations against the actor.
"We continue to remain aggressive in our reporting today and stand by the integrity of our coverage of this story which we have taken the lead on for more than a decade," the representative said.
Popular in the Community