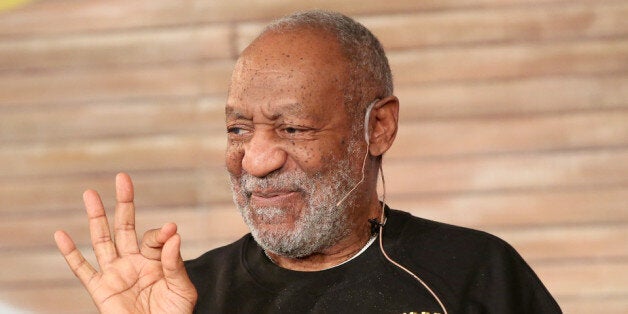 NBC and Don Mischer Productions announced today that comedian Bill Cosby will be honored with the Johnny Carson Award for Comedic Excellence at the 2014 "American Comedy Awards" in a ceremony to be taped April 26 in New York City.
"This is where I started: NBC and Johnny Carson," said Bill Cosby in a press release about "The American Comedy Awards," which began in 1987 and is now returning to television after 13 years, save for the two Comedy Central-hosted broadcasts.
"Bill Cosby is an iconic figure at the forefront of the American comedy landscape," said NBC President of Alternative and Late Night Programming, Paul Telegdy, in a release. "His work in television, film, stand-up comedy and literature has shaped the national sense of humor and has had an enduring impact on comedians and fans of all ages. We are delighted to honor him with the Johnny Carson Award during NBC's inaugural broadcast of the 'American Comedy Awards.'"
Previously, Cosby has received the Kennedy Center Honors, the Presidential Medal of Freedom, the Mark Twain Prize for American Humor and the Marian Anderson Award.
In addition to the Johnny Carson Award, the "American Comedy Awards" will "honor those who have achieved new heights during the past year in both film and television, as well as pay tribute to some of comedy's most enduring personalities," according to the release. You can see a full list of the nominees here.
"The American Comedy Awards" will air Thursday, May 8 at 9:00 p.m. EST on NBC.
Popular in the Community