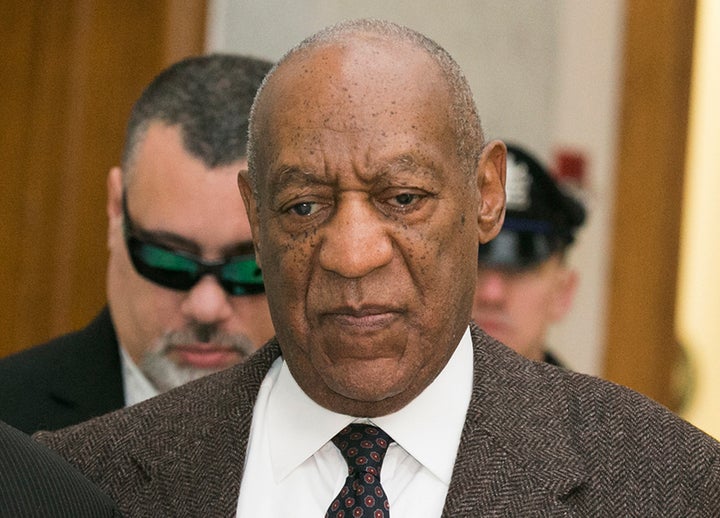 LOS ANGELES, April 14 (Reuters) - Lawyers for comedian Bill Cosby and a woman accusing him of sexually abusing her as a child were due to face off in a California courtroom on Thursday over a defense bid to dismiss her lawsuit for reasons related to the statute of limitations.
Cosby, 78, whose career and public image as the model American family man have been shattered by mounting allegations of sexual misconduct, lost a previous bid to fend off the same lawsuit on similar grounds last year.
His accuser in that case, Judy Huth, now in her 50s, sued Cosby in December 2014, alleging that he plied her with alcohol and molested her during an encounter at the Playboy Mansion in Los Angeles in 1974, when she was 15.
Cosby has called Huth's account a fabrication and asserted that her case against him grew out of a failed extortion attempt.
Huth is one of more than 50 women who have come forward over the past two years to publicly accuse Cosby of rape and other forms of sexual abuse. Most involve incidents said to have occurred a decade ago or more, too long to be criminally prosecuted, or even litigated in civil court.
But authorities in Pennsylvania charged the entertainer in December with sexually assaulting a woman in 2005. And at least nine other women - eight of them in Massachusetts - are currently suing Cosby for defamation, claiming they were smeared by his public assertions that their allegations of sexual wrongdoing were false.
Huth, however, filed her suit under a California law allowing victims of childhood abuse to sue beyond the statute of limitations if, within the last three years, they have realized they suffered from psychological damage that previously was repressed.
Cosby's lawyers have countered that Huth's claim fails to meet that test, saying she "unsuccessfully tried to sell her story to the tabloids nearly a decade ago."
"This fact belies the allegations in the lawsuit that (Huth) only just discovered the basis for her claims within the past three years," defense lawyers argued in their court filing. According to Cosby's lawyers, Huth sued the comedian only after unsuccessfully trying to extort him for hush money.
Cosby's lawyers also have sought dismissal of Huth's complaint on grounds that she lacked the required certification from mental health professionals to support her claims.
Los Angeles County Superior Court Judge Craig Kaplan was expected to hear arguments from both sides and possibly render a ruling on Thursday.
(Reporting by Steve Gorman in Los Angeles)
Calling all HuffPost superfans!
Sign up for membership to become a founding member and help shape HuffPost's next chapter