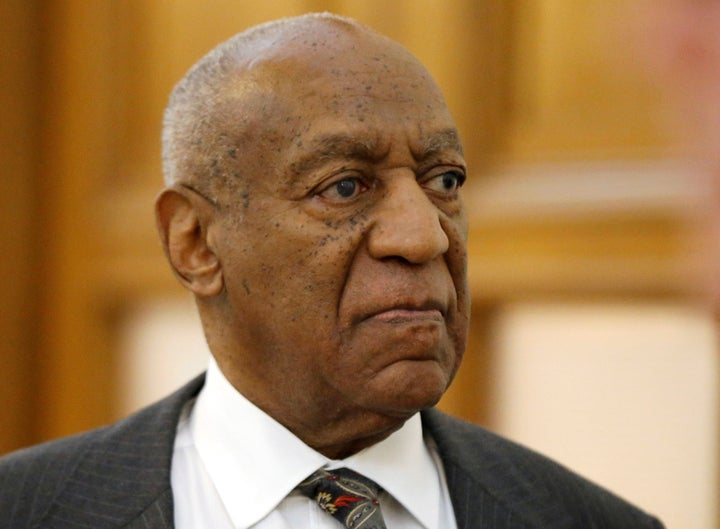 WASHINGTON -- A Republican congressman plans to introduce legislation on Friday to strip Bill Cosby of his Presidential Medal of Freedom.
The bill from Arizona Rep. Paul Gosar would establish a formal process for revoking the nation's highest civilian honor. Cosby, who has been accused of sexual assault or rape by more than 50 women, was awarded the Medal of Freedom in 2002 by President George W. Bush.
Gosar said while the once-beloved entertainer should be presumed innocent until proven guilty, Cosby already admitted in a 2005 sworn deposition that he obtained Quaaludes, a prescription sedative drug, to give to women he wanted to have sex with. Cosby was also charged last week with sexual assault in Pennsylvania.
"As a standing person with the Presidential Medal of [Freedom], you can't have that. You just can't have that," Gosar said Wednesday. "That award should be so encompassing for the whole aspect of your life, and there's no room to have a bad apple."
Here's a copy of Gosar's bill:
President Barack Obama was asked in July about taking away Cosby's award and responded that he had no way to do so. Gosar said that ever since he's been working with sexual violence prevention groups like PAVE (which stands for "promoting awareness, victim empowerment") to change that.
Gosar spokesman Steven Smith said the lawmaker is still collecting co-sponsors for the bill from both parties. They'll have a more definitive headcount by Friday.
"Obviously, this is not a partisan issue and we welcome all co-sponsors," Smith said.
UPDATE: 4:30 p.m. -- Gosar said Thursday that he has six Republican co-sponsors and expects "quite a few more" from both parties. He said he hasn't talked to his party leaders, the Senate or the White House about the legislation. Instead, he said, he wants to build a groundswell of support for the bill from the bottom up.
White House press secretary Josh Earnest said Thursday that Obama would take a look at Gosar's bill if Congress votes on it, but suggested the president may have concerns with it.
"Commemorations are always difficult to deal with," he said in his daily briefing. "You certainly wouldn't want a scenario where this kind of process could get infused with politics and you have successive Congresses in the future passing pieces of legislation to try to undo medals conferred by previous presidents that happened to be in the other party."
He added, though, that the president doesn't in any way condone Cosby's alleged behavior.
Obama showed "his own personal disgust" for Cosby's alleged actions in a July press conference, Earnest said. "The president made clear that he doesn't have any tolerance for it."
Matt Fuller contributed reporting.
PHOTO GALLERY
The Women Who Have Accused Bill Cosby Of Sexual Assault
REAL LIFE. REAL NEWS. REAL VOICES.
Help us tell more of the stories that matter from voices that too often remain unheard.