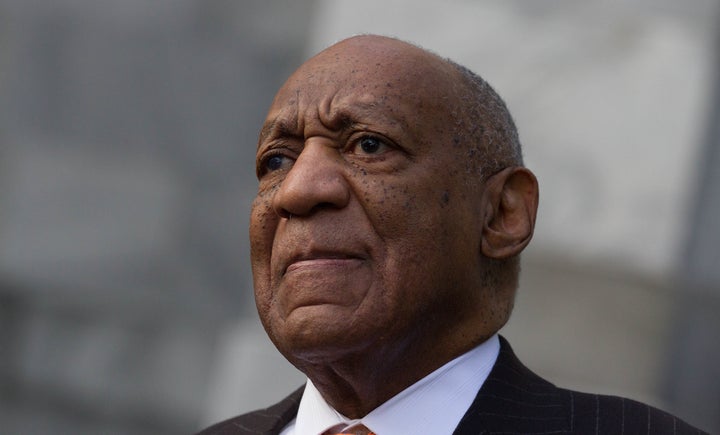 Bill Cosby's request for a mistrial was denied Wednesday after one of his accusers had an outburst in court on the third day of the comedian's sexual assault retrial.
Chelan Lasha, one of the five women allowed to testify as evidence of Cosby's "prior bad acts," took the stand Wednesday and alleged Cosby drugged and assaulted her when she was 17 years old in Las Vegas in 1986. She was visibly emotional and crying while on the stand, multiple outlets reported.
After Lasha's testimony, Judge Steven O'Neill began giving instructions to the courtroom about the upcoming lunch break. Unprompted, Lasha looked at Cosby and addressed him from the stand.
Reports are conflicted on Lasha's exact wording. According to multiple outlets, she said: "You remember, don't you, Mr. Cosby?" Other outlets, including Reuters, reported that she said: "You know what you did."
The defense immediately objected to Lasha's outburst and asked O'Neill for a mistrial. The judge denied the request but instructed the jurors to disregard Lasha's comment. He also gave her a warning.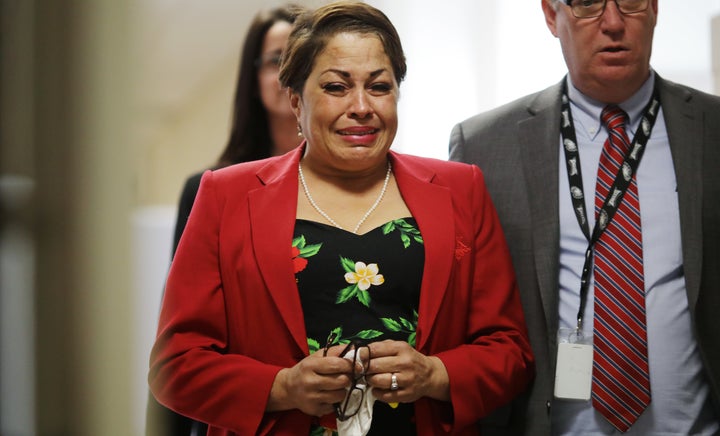 Lasha testified that Cosby had made her feel "special" when she was a teen.
"I was a good girl," she said, according to Jezebel. "He took that all away from me. I trusted that man."
More than 50 women have accused Cosby of sexual assault, with many saying he drugged and raped them. In a big victory for prosecutors, O'Neill ruled in March that five accusers could testify because their stories closely resemble the allegations made by Constand.
Cosby has denied all the allegations and is standing by his not guilty plea from last year.
Popular in the Community