A Norristown, Pennsylvania, judge declared a mistrial in a court case that accused entertainer Bill Cosby of sexually assaulting a former employee of his alma mater in his home in 2004.
Cosby, 79, could have been convicted of three felony counts of aggravated indecent assault that carry a maximum penalty of 10 years in prison.
Judge Steven O'Neill declared the mistrial Saturday morning after the jury of seven men and five women failed to reach a unanimous consensus after 52 hours. Cosby said through a spokesman that he felt good about the outcome, and journalist Dana DiFilippo documented his reaction:
Montgomery County District Attorney Kevin R. Steele said in court that he planned to retry the case.
"We can never underestimate the blinding power of celebrity ― but justice will come," she said. "It's too early to celebrate, Mr. Cosby. Round two may be just around the corner. This time justice may prevail."
The actor's wife, Camille Cosby, meanwhile, slammed the prosecution and the Judge O'Neill in a written statement, which a Cosby spokesperson read aloud. Camille called O'Neill "overly arrogant in collaborating with the district attorney," and described Steele as "exploitatively ambitious."
Jurors first told O'Neill they were deadlocked on Thursday after 30 hours of deliberations that started Monday. He gave them the standard instruction to continue deliberating without compromising any of their individual beliefs.
After declaring a mistrial, O'Neill thanked jurors for their service and told them not to talk publicly about their deliberations, according to The New York Times.
"This is neither a vindication or a victory," he said, noting that the deliberations "are yours and yours alone."
The case centered on the accusations first made in 2005 by Andrea Constand, 44, a former director of operations for Temple University's women's basketball team. She testified that Cosby molested her at his home near Philadelphia in 2004 when she was incapacitated from three pills that the comedian gave her and said would help her relax.
Constand reportedly stood alongside four other women Saturday who'd accused Cosby of assault, some of whom wept after the decision.
Jurors had heard testimony over six days, with Constand serving as the prosecution's star witness. She denied claims from the defense that she'd had a consensual affair with Cosby. She said she went to Cosby's home outside of Philadelphia because he was a mentor offering career advice.
"He was a Temple [University] friend," Constand said of Cosby. "Somebody I trusted. A mentor. And somewhat of an older figure to me."
Cosby did not testify in his defense, and his lawyers called only one witness before resting their case on Monday. Their strategy instead focused on pointing to discrepancies in the version of events provided by Constand and other prosecution witnesses during cross-examination.
Constand acknowledged that some of her answers had shifted since her initial statement to police. For instance, Constand admitted that she and Cosby had been alone on occasions prior to the night in question, contrary to what she told investigators more than a decade ago.
On Thursday, Cosby's spokesman Andrew Wyatt argued that the deadlocked jury proved jurors were "conflicted about the inconsistencies."
In recent years, 60 women have accused Cosby of sexual misconduct, but the statute of limitations had expired in most of those cases. Only Constand's claims led to criminal charges.
Before You Go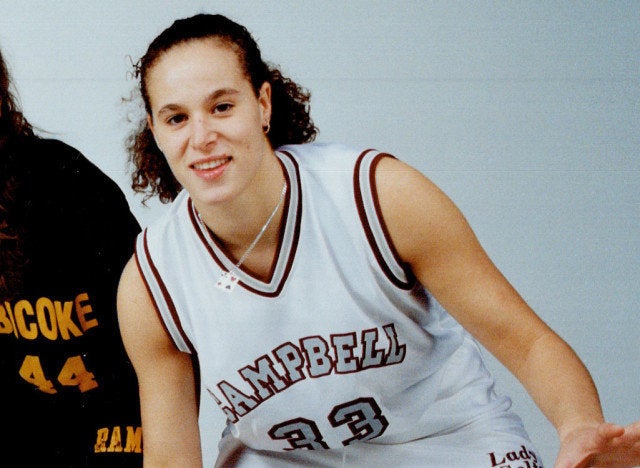 The Women Who Have Accused Bill Cosby Of Sexual Assault
Popular in the Community