Nearly 50 women have come forward to accuse Bill Cosby of drugging and/or sexually assaulting them, but the statute of limitations has run out for most. Now, 24-year-old Chloe Goins, the first woman whose assault allegations could possibly fall within the statute of limitations, opens up about her claims of a night with Cosby at the Playboy Mansion seven years ago.
"It makes me upset every time I think about it," says Goins in a daytime TV exclusive interview with Dr. Phil airing on Thursday. She alleges that Cosby offered her a drink when she was 18, and claims that the next thing she remembers is waking up to him licking her toes. "It was a disgusting thing to happen to me, that happened to these other women, and I'll never be able to fully grasp that or get over that."
Cosby has admitted under oath that he obtained prescriptions for Quaaludes to give women before having sex with them, but has repeatedly denied all allegations of drugging and sexually abusing women.
Goins gives her account of what she says happened that night and what she says inspired her to come forward on Thursday's episode of Dr. Phil. She's joined by several other Cosby accusers, including model Beverly Johnson and Eden Tiri, who had a role on The Cosby Show.
In this video, Tiri recalls being asked to meet Cosby in his dressing room. "He walks in, he closes the door, he locks it," she says. "He came up behind me and we did some mirror exercise; he put his hands on the back of mine, and we did this very strange thing that actors know as a mirror exercise. Then he pulled me into him, and yes, now his body is pressed up against mine, and he's nuzzling my neck. And he says the strangest thing: This is all we were going to do -- make love. This is making love."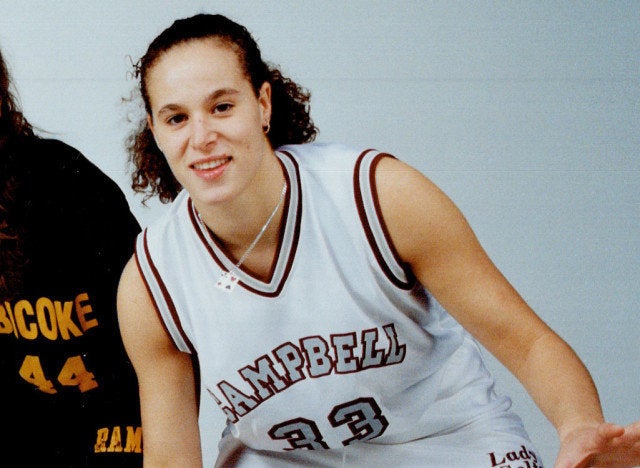 The Women Who Have Accused Bill Cosby Of Sexual Assault
Popular in the Community