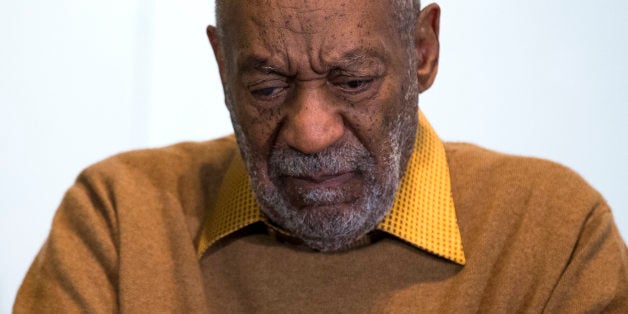 Bill Cosby remained silent after being asked on NPR to respond to claims that he sexually assaulted several women.
According to host Scott Simon, Cosby shook his head and didn't say a word.
Simon prodded: "There are people who love you who might like to hear from you about this. I want to give you the chance." But Cosby stayed quiet.
The full interview can be heard below, via NPR (key moment at 3:28):
The pre-taped interview aired on NPR on Saturday. It comes on the heels of news that the legendary comedian's scheduled appearance on The Late Show with David Letterman had reportedly been canceled over the sexual assault accusations.
Cosby has been accused of sexual assault for years. The claims have come under new scrutiny though, after comedian Hannibal Burres called the former 'Cosby Show' star a rapist during a set in Philadelphia last month. This week, one of his alleged victims spoke out in a powerful Washington Post essay.
"I'll never forget the clinking of his belt buckle as he struggled to pull his pants off," Barbara Bowman said. "I furiously tried to wrestle from his grasp until he eventually gave up, angrily called me "a baby" and sent me home to Denver."
Earlier this week, Cosby received even more backlash after he asked people on Twitter to turn him into a meme and users responded by creating photos alluding to the assaults.
Related
Popular in the Community