As many as 13 other women accusing Bill Cosby of sexual abuse may testify against him in the upcoming criminal trial that alleges he assaulted Andrea Constand in 2004.
Prosecutors from the Montgomery County, Pennsylvania, district attorney's office said they were filing a motion to admit the additional witnesses at a pretrial hearing on Tuesday. At the same hearing, Judge Steven O'Neill set a date of June 5, 2017, to begin the 79-year-old comedian's trial on three counts of aggravated indecent assault.
Like Constand, the 13 women say they were drugged or intoxicated when Cosby allegedly assaulted them, according to the Associated Press. The women ― who were not named in the motion ― were selected from a list of roughly 50 alleged victims that prosecutors reviewed.
It's likely that Cosby's attorneys will try to prevent the women from testifying. Judge O'Neill did not immediately rule on the motion.
Outside the courthouse, Cosby's lawyers argued that the African-American star is a victim of racism. One likened his situation to that of black men shot by police.
Constand, who met Cosby when she was working for Temple University, has said that he molested her in his suburban Philadelphia home. She visited him to discuss her career, she said, but became disoriented after he gave her wine and pills. Then he allegedly fondled her breasts and penetrated her with his fingers.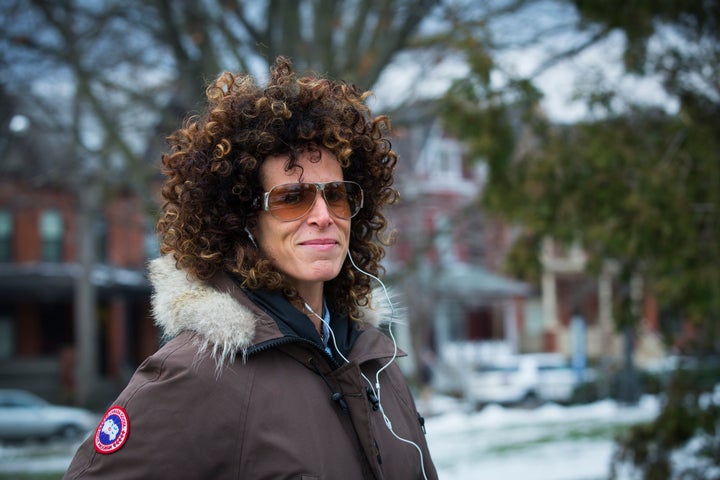 The physical encounter was consensual, according to Cosby, who has pleaded not guilty to the charges.
On Tuesday, the lawyers also argued over whether a 2005 phone call between Cosby and Constand's mother, Gianna, could be used as evidence.
The defense wants to block introduction of the recorded call in which Cosby offered money to pay for Constand's therapy, graduate school and moving expenses. They contend that it's inadmissible because Gianna Constand made the recording without obtaining Cosby's permission as required by Pennsylvania state law ― though neither party was in Pennsylvania at the time. Cosby asked if he was being taped when he heard a beep, according to a transcript of the call. She said no and claimed the sound was a parrot.
Judge O'Neill listened to the low-quality recording in court, but did not make any decision. BuzzFeed reported that Cosby's voice was at times inaudible on the tape.
In other pretrial maneuvering, the defense said it will file a motion seeking to move the trial outside the county on the grounds that District Attorney Kevin Steele turned the Cosby allegations into a campaign issue during his election last year.