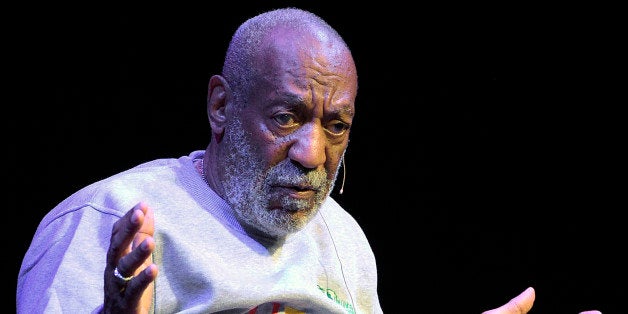 LOS ANGELES, March 27 (Reuters) - Two more women came forward on Friday accusing veteran comedian Bill Cosby of drugging and sexually assaulting them decades ago, when they were in their teens.
Sunni Welles and Margie Shapiro joined the more than three dozen women who have accused the 77-year-old comedian of sexual assault, reading statements alongside celebrity attorney Gloria Allred.
Welles said she was a 17-year-old aspiring singer at the time of her encounter with Cosby, which took place in the mid-1960s in Hollywood after a visit to a jazz club.
"He was a star. He was Bill Cosby and I buried it in my memory until all of these brave women began to come forward," said Welles, who sobbed during her statement.
Best known for his "America's Dad" persona Dr. Cliff Huxtable on the top-rated "Cosby Show," Cosby has never been charged over any of the allegations. He settled a 2005 civil suit alleging sexual misconduct.
Representatives for Cosby did not respond to requests for comment on Friday. Cosby's attorney Marty Singer has dismissed similar allegations made by other women as "discredited" and "defamatory."
The allegations have scuttled Cosby's television projects and led to cancellations of numerous comedy performances, although he continues with his "Far From Finished" tour.
Shapiro said she was 19 and working at a donut shop in Santa Monica, California, in November 1975 when she met Cosby, who drove her to his place, where she took a box of matches with his name on it as a souvenir.
He later drove her to Hugh Hefner's Playboy mansion, where she said she took a pill after losing a bet with Cosby, and woke up to him sexually assaulting her.
She presented the matches on Friday, which had November 18, 1975 and "from my evening at Bill Cosby's house" scrawled in pen inside.
Cosby is set to perform concert shows on Friday in Baltimore and Saturday in Charleston, West Virginia.
Allred, who represents several accusers, said Cosby "appears to be treating the allegations of so many women who have spoken out previously as a joke."
She criticized him for wearing red silk pajamas in a 10-second video last month plugging his West Virginia show.
"Given so many allegations that he drugged and sexually assaulted women and that they awakened naked in his bed, his decision to appear in his pajamas is extremely offensive," Allred said. (Reporting by Aron Ranen for Reuters TV; Writing by Piya Sinha-Roy; Editing by Mary Milliken)

Related
Popular in the Community