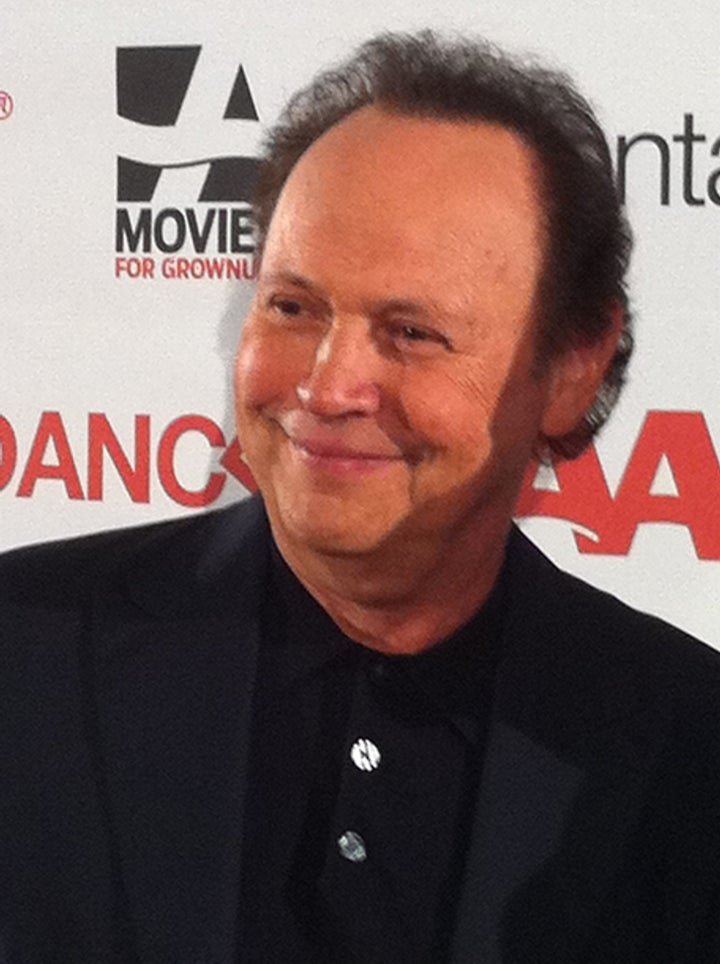 Billy Crystal has probably walked hundreds of red carpets in his long career as a comedian, actor and Oscar host, but this may have been his first stroll down the AARP red carpet. The post 50 organization screened Crystal's latest film, "Parental Guidance," at its Life@50+ expo in New Orleans on September 22.
Crystal and Bette Midler star as a married couple who babysit their grandchildren for a week. Crystal himself has been married to wife Janice for 42 years, has two grown daughters and three grandchildren. We chatted with Crystal, who was joined on the red carpet by director Andy Fickman and Crystal's on-screen grandchildren, Bailee Madison, Joshua Rush and Kyle Harrison Breitkopf.
I heard this film came out of an incident that happened with your grandkids. What happened?
They didn't set the house on fire?
The two older girls we had for a week for the first time. They were little and we had them while the kids went away -- the first time for them to leave their kids. So we had them for five full days and on the sixth day I rested. And on the seventh day I came into the office and said, "Here's the movie."
It started with really trying to follow the rules and the regulations -- "Don't say this and don't say that and don't do this and this and that…" We did very well but it sparked the thought about… old school and new school, and what's that all about. I thought it was a really interesting area to write a movie about.
Are you a tougher parent than your kids?
I think I was -- in a good way. The proof is who they are, they're great women.
What's the one thing you know now that you wish you knew growing up?
I think you know there's a certain point where you're not going to be able to run faster, like you used to. There's a certain point where you're going to look at the clock and say, "Ten o'clock, oh God, why am I up so late?"
So do you wish you had stayed up later and run faster when you were younger?
What's the riskiest thing you've done since you turned 50?
Oh that's a good one -- I walked on a glacier in New Zealand, 9,000 feet, just Janice and I. We were in a helicopter and we landed on this glacier and got out -– for physical risk I would say that.
How long were you up there?
No, we were up there for about a half hour walking around. But it got a little weird because it was crevasses and things and we went, "Wooo, why'd we do that?" It was pretty great though.
What's the one rule you feel like you can break with impunity at this stage of life?
I guess it's the red wine with fish thing. I think that would probably be the one.
It's nice to see this arc in your career -- you have had touch points on life's milestones all along the way.
Someone pointed that out to me the other day; they said, "You know, you were the first gay character on television [in "Soap"]; but then 10 years later you were the romantic lead in 'When Harry Met Sally' and you were everyone's favorite romantic couple; and now maybe you'll be one of their favorite grandparents." So I made a movie that's a romantic comedy for a generation. I was fortunate enough to create "City Slickers" and be in that, and that was about a midlife crisis; so now I'm here being a grandparent. So there are seminal moments in a lifetime that are sort of marked by doing work about it. That's a nice thing.
"Parental Guidance" opens in theaters on Christmas Day.
PHOTO GALLERY
Billy Crystal
Calling all HuffPost superfans!
Sign up for membership to become a founding member and help shape HuffPost's next chapter