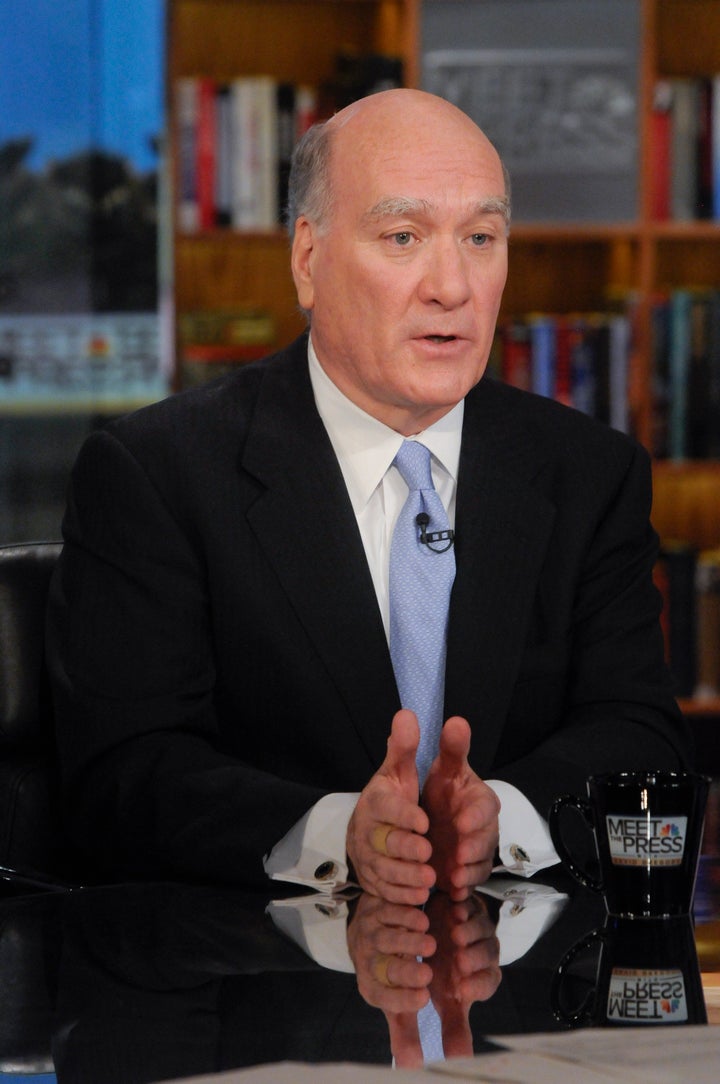 White House chief of staff William M. Daley has asked a senior aide to take on some of his duties, a senior administration official who spoke on condition of anonymity told Reuters on Monday.
Although Daley would still reportedly retain his day-to-day management role, Pete M. Rouse would take on greater operational oversight of the staff. Rouse ran the White House in an interim capacity after the president's first chief of staff, Rahm Emanuel, stepped down last year.
According to Politico, Rouse was once known as the "101st Senator" for his stature among congressional heavyweights in both parties. He has served as chief of staff to members of Congress for more than 30 years.
A senior administration official told The Huffington Post that Daley was not turning over day-to-day management of the White House. Instead, he has asked Rouse to take on a larger role. Rouse will now help coordinate staff activities in addition to remaining a counselor to the president. The announcement was made to other White House staff during a Monday meeting.
Daley's new role has not been fully defined. However, in recent weeks, he has focused more on managing relations with those outside the White House. Daley's efforts have included meals with Fed Chairman Alan Greenspan, former Fannie Mae Chief Executive Jim Johnson, Yousef Al Otaiba, the United Arab Emirates ambassador to the U.S., and former Sen. Evan Bayh (D-Ind.).
Despite his talent for outreach, Daley's relationship with Senate Majority Leader Harry Reid (D-Nev.) reportedly soured during recent budget negotiations. Reid was not pleased to learn the chief of staff was developing side deals with GOP lawmakers.
Ask a congressional Democrat about the job Bill Daley is doing as President Barack Obama's chief of staff, and chances are you'll be met with a blank stare.

Daley, a former JPMorgan Chase executive, joined Obama's inner circle back in January, just as Congress was kicking off with a newly Republican House and a weakened Democratic majority in the Senate. Hiring a banking executive to run White House operations presented at least two perceived advantages for a president looking to shore up his support among business: it brought in a prolific fundraiser with deep corporate ties and it helped ease tensions with business leaders peeved at Obama for what they saw as his anti-business policies and rhetoric -- namely, health care reform, financial reform, and his utterance, once, of the term "fat cats."

But eight months into Daley's tenure, Democrats on the Hill and even in the White House are struggling with a mysterious emotion: They miss Rahm Emanuel.
Daley's attempts to connect with the Republican leadership didn't fare much better. In September, House Speaker John Boehner (R-Ohio) publicly rejected the White House's original request to discuss the president's job bill before a joint session of Congress because the date conflicted with a GOP presidential primary debate. Daley also increased tensions with both sides of the aisle when he told Politico columnist Roger Simon that Democrats and Republicans have made it difficult for Obama to govern.

Popular in the Community