New York City Mayor Bill de Blasio (D) was booed while speaking at a graduation ceremony for the New York Police Department on Tuesday.
"You will confront problems that you didn't create. You will confront poverty, you will confront mental illness, illegal guns and the challenges of a still-divided society," de Blasio said at the ceremony, which took place at Madison Square Garden.
Tensions between the mayor and the NYPD have been high since demonstrators took to the streets of New York to protest the police killings of Michael Brown in Ferguson, Missouri, and Eric Garner in New York.
Hundreds of NYPD officers turned their backs to de Blasio on Saturday as he spoke at the funeral of one of two officers killed "execution style" on Dec. 20. NYPD Commissioner William Bratton spoke out against the action the next day.
"I certainly don't support that action," Bratton said during an appearance on CBS' "Face the Nation." "That funeral was held to honor Officer Ramos. And to bring politics, to bring issues into that event, I think, was very inappropriate."
De Blasio is not the first mayor to be booed at an NYPD ceremony. Former New York City Mayor Michael Bloomberg was booed multiple times at NYPD graduation ceremonies.
Watch a video of de Blasio at the ceremony above.
This story has been updated.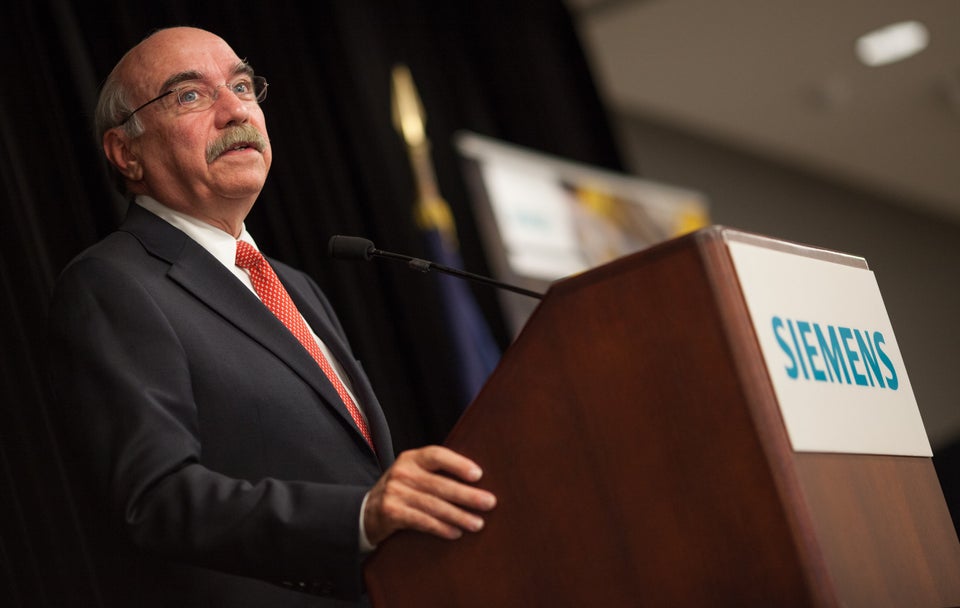 Mayors Of America's Largest Cities