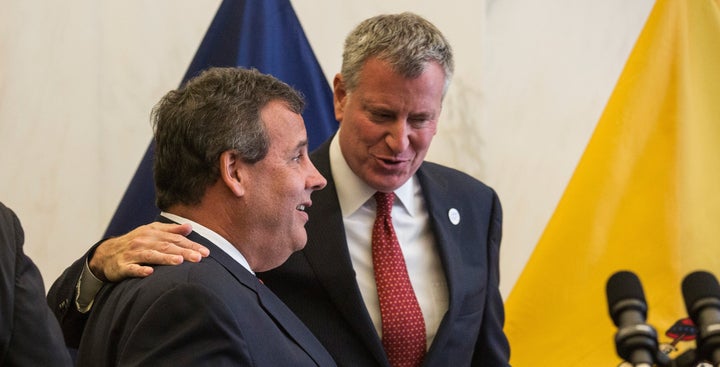 New York City Mayor Bill de Blasio (D) had choice words Tuesday for Republican politicians who are trying to keep Syrian refugees out of the U.S.
De Blasio specifically went after New Jersey Gov. Chris Christie (R), who has said he doesn't think the United States should take in refugees fleeing from war-torn Syria -- not even if they're "orphans under the age of five."
"Because Chris Christie is an elected official, his comment is an embarrassment to this country," de Blasio said Tuesday. "If he were in any other profession, it would be dismissed out of hand for the callous, heartless and prejudiced statement that it is."
De Blasio affirmed that Syrian refugees are welcome in New York, the home of Ellis Island.
"We should not close our borders to any group of people fleeing the atrocities and horrors of terrorism. To do so is to hand terrorists a victory over our democracy, strengthened over the years by Americans who died or risked their lives for it," he said. "New York City is a proud immigrant city, and we will not turn our back on that history or the people being persecuted and fleeing war."
A spokesman for Christie, who is running for president, did not immediately return a request for comment.
De Blasio also criticized GOP presidential candidate and real estate mogul Donald Trump, who on Monday suggested closing down mosques. Trump faulted de Blasio for shuttering a New York Police Department program last year that conducted surveillance on Muslim communities.
"First and foremost, we always will abide by the U.S. Constitution which prohibits discrimination against religions. We will adhere to the words of our Founding Fathers, not Donald Trump," de Blasio said. "Mosques don't commit acts of terrorism. People do. NYPD will investigate the crime, not close down places of worship."
Cities United For Immigration Action, a coalition of nearly 100 mayors, municipalities and counties -- of which de Blasio is a member -- put out a statement Tuesday welcoming Syrian refugees and distancing itself from the governors.
"As municipal leaders, we seek always to protect our communities, while we honor the diversity and growth of our cities and counties," read the statement. "The United States has a robust screening and background check system that ensures our safety and security is protected, as we welcome those in need of refuge onto our shores."
According to the State Department, only 2 percent of the Syrian refugees who have been admitted into the United States are "military-aged" men without families. Women and children make up two-thirds of the Syrian refugee population worldwide.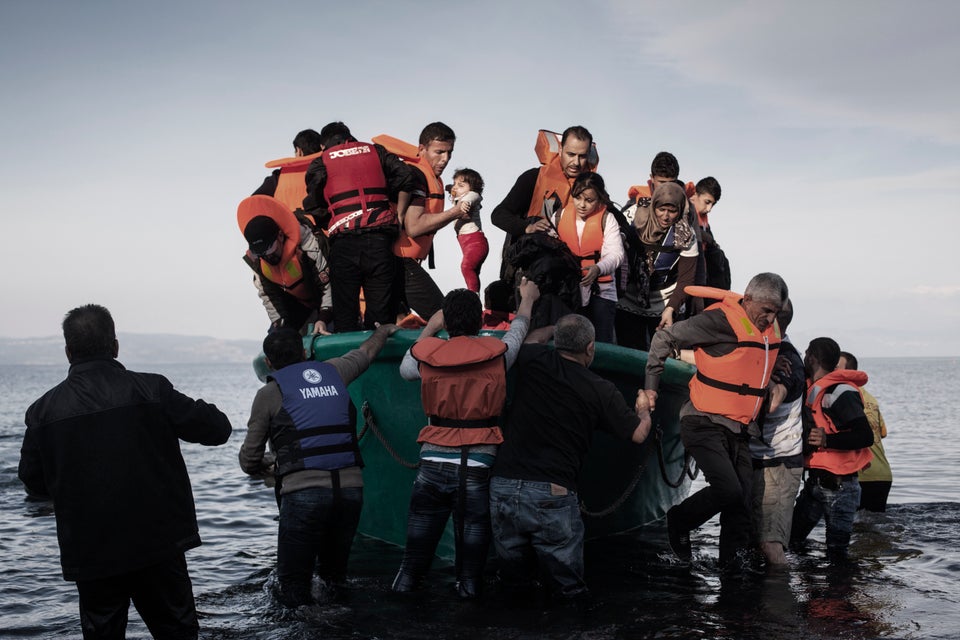 Images Show How Syrian Refugees Live And Why They Left
Popular in the Community