Anthony Weiner's implosion in the polls has drastically altered the landscape of the New York City Democratic primary for mayor. The once-frontrunner has dropped to fourth place, allowing Public Advocate Bill de Blasio to climb to second, behind only City Council Speaker Christine Quinn.
"She's not a progressive," de Blasio told Ahmed Shihab-Eldin, noting that during a Bloomberg era marked by rampant inequality, Quinn was Bloomberg's "chief ally."
He also pointed to Quinn's efforts to expand term limits for the billionaire mayor, despite polls at the time that said 87 percent of New Yorkers weren't in favor of the measure. Bloomberg ended up spending $102 million to defeat Bill Thompson in the 2009 race, earning himself a third term. (The latest poll has Thompson just one percent behind de Blasio in this year's race.)
De Blasio also went after Quinn for not making a living wage available to enough workers, and for saying she'd keep Ray Kelly as Police Commissioner.
Watch the full interview here.
Before You Go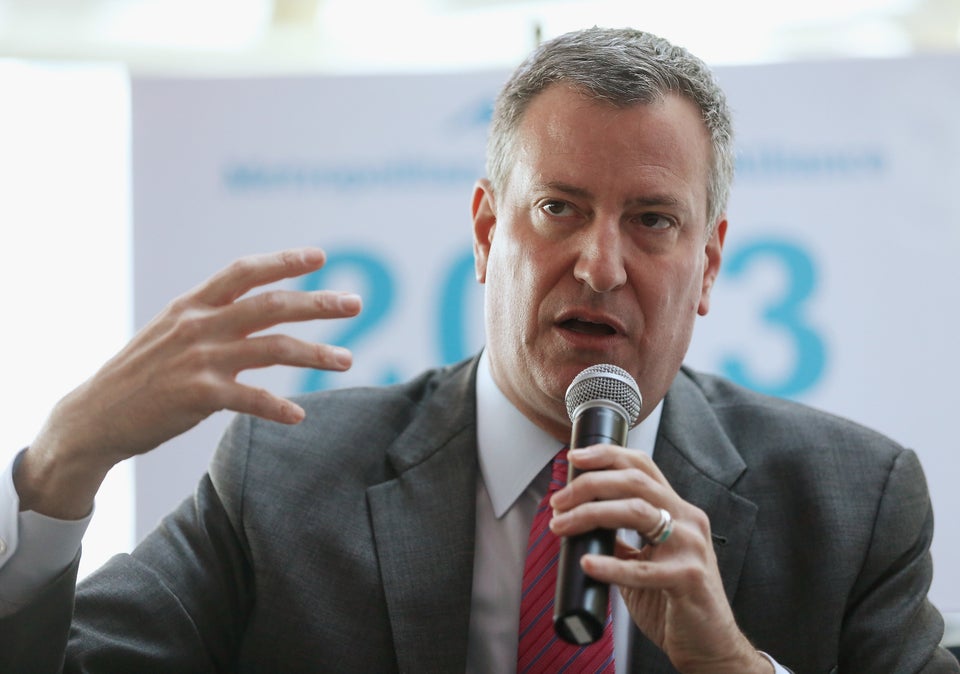 2013 NYC Mayoral Candidates
Popular in the Community